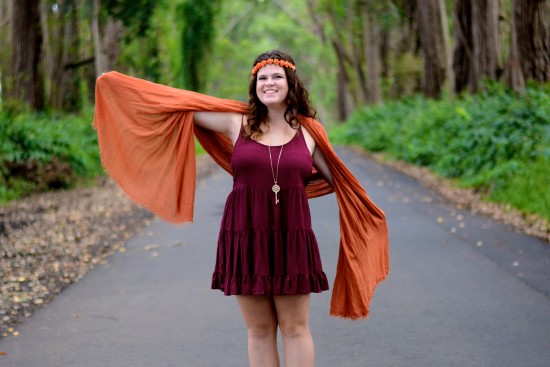 Autumn is almost here! To celebrate my friend Sophia and I had a fall themed photo shoot. I absolutely can't wait for the Pumpkin Spice Latte to make a reappearance, but while it's still boiling hot outside it's easy to stay fall themed while keeping nice and cool.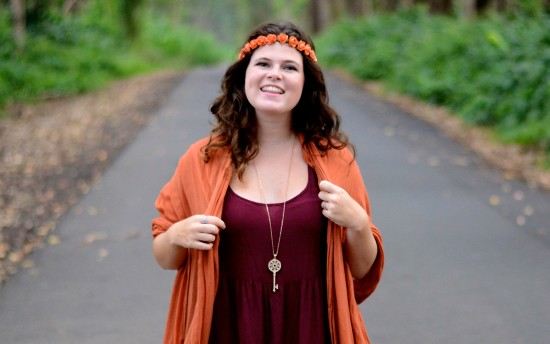 Any light dress with a loose fit will do; we picked an appropriately colored maroon to suit our fall theme. To keep the outfit suitable for any space we added an orange shawl, once again appropriately matching the autumn color palate, and to keep the look young and playful we added a matching flower crown.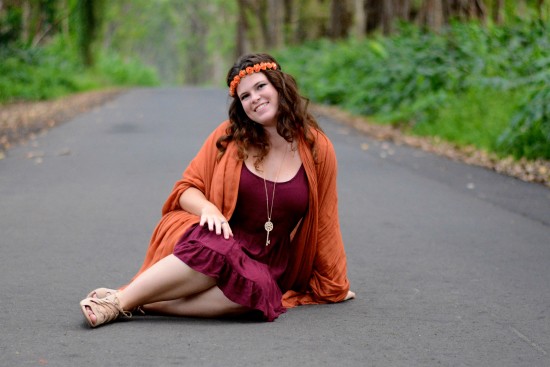 For jewelry, we chose a pendant necklace as the focus and then dressed it up with a few rings as well. Cute nude sandals will keep you cool and comfy throughout the hot months and will keep the color palate in check.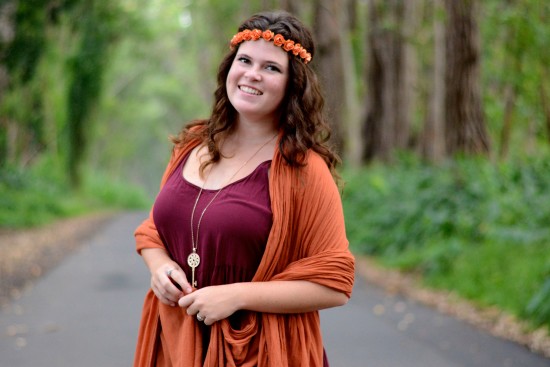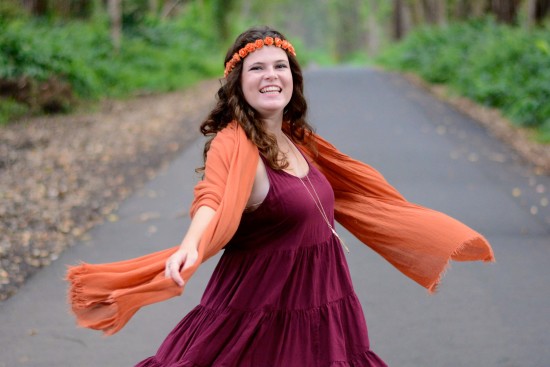 This outfit is colorful, gorgeous, and extremely playful and perfect for any occasion, whether you're frolicking in the woods or just going about your day. Keep it classy with some sugar, spice, and everything nice! Trust me, you look great.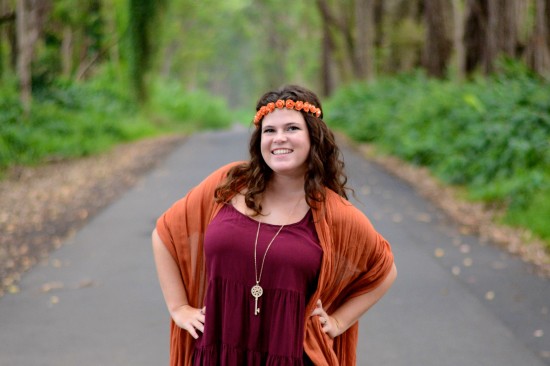 Dress: PACSUN
Sandals
Find similar ones here or here
Key Pendant: ETSY
Find a similar one here
Flower Crown: ETSY
Find a similar one here
Photography by Bianca Shropshire