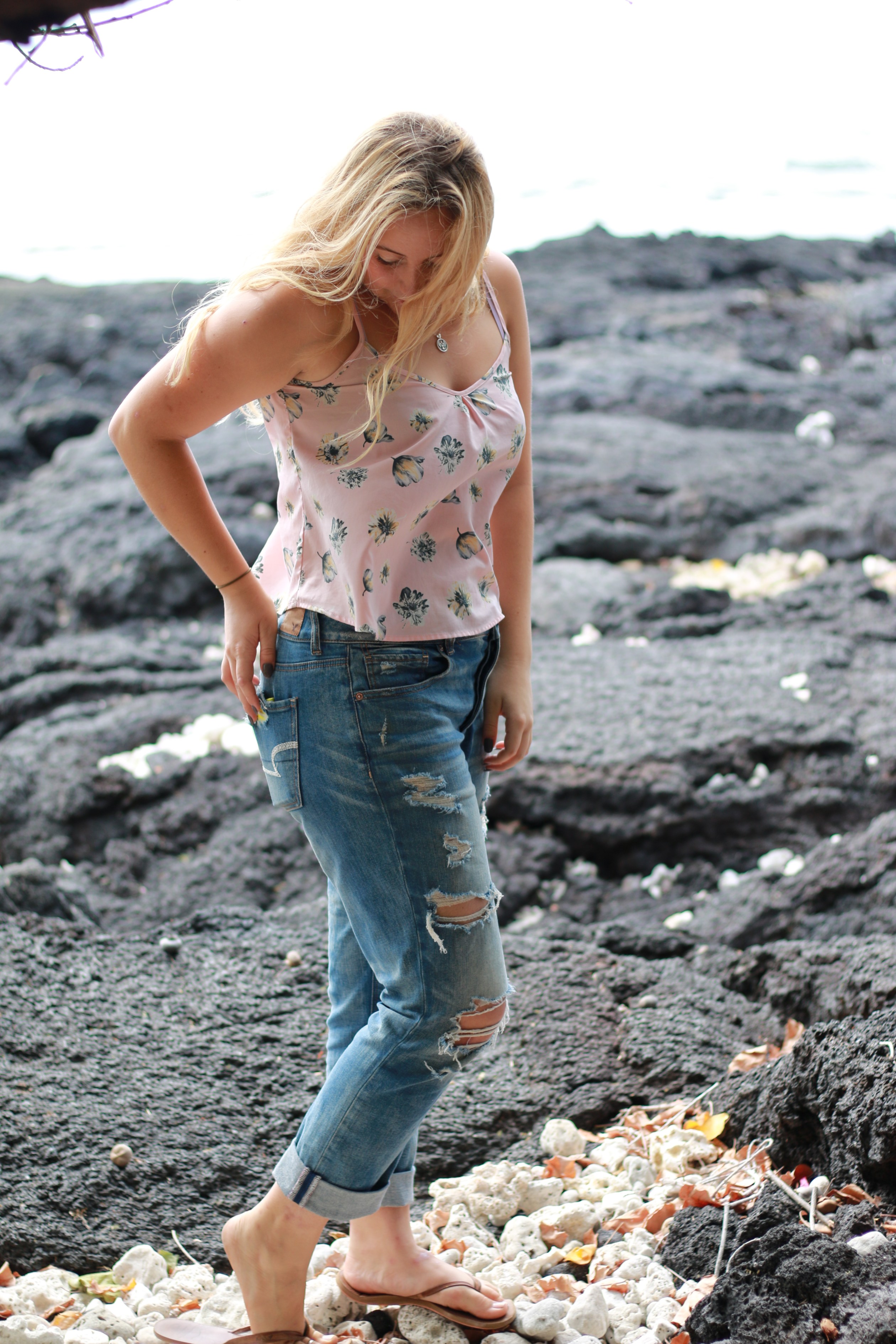 Raise your hand if you're excited for spring! I sure am. Spring is by far my favorite season because I get to break out my favorite florals and transitioning pieces. Warm weather is quickly approaching and ripped jeans are some of my absolute favorite transitional pieces that are really on trend right now.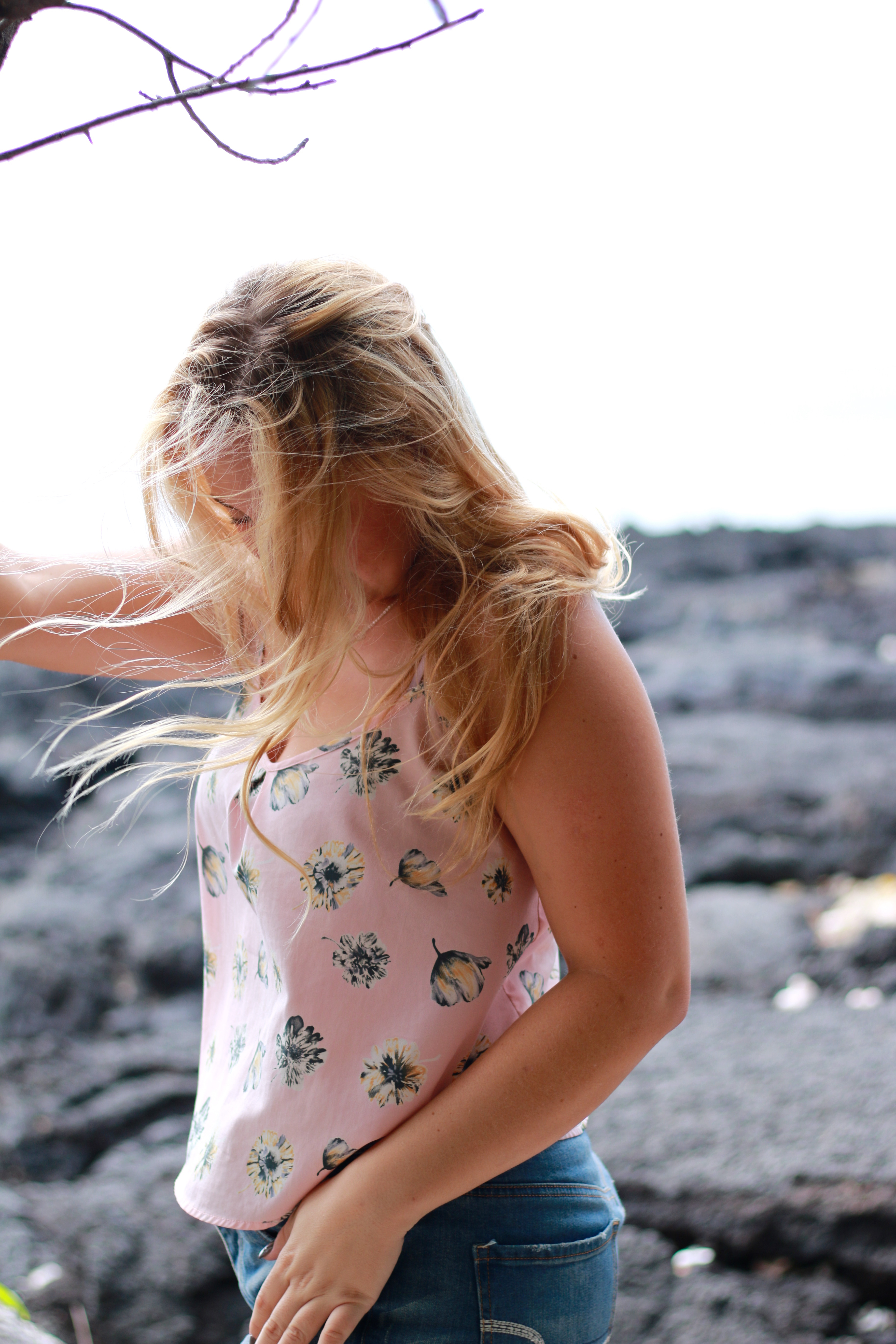 I paired this feminine floral shirt with my ripped jeans to provide a softer feel for spring. I think most of the time I wear this shirt exclusively with tighter skinny jeans, but I actually like the how the top is looser and the jeans are not skin tight. The looser effect adds a spring casual vibe to the look that I really enjoy.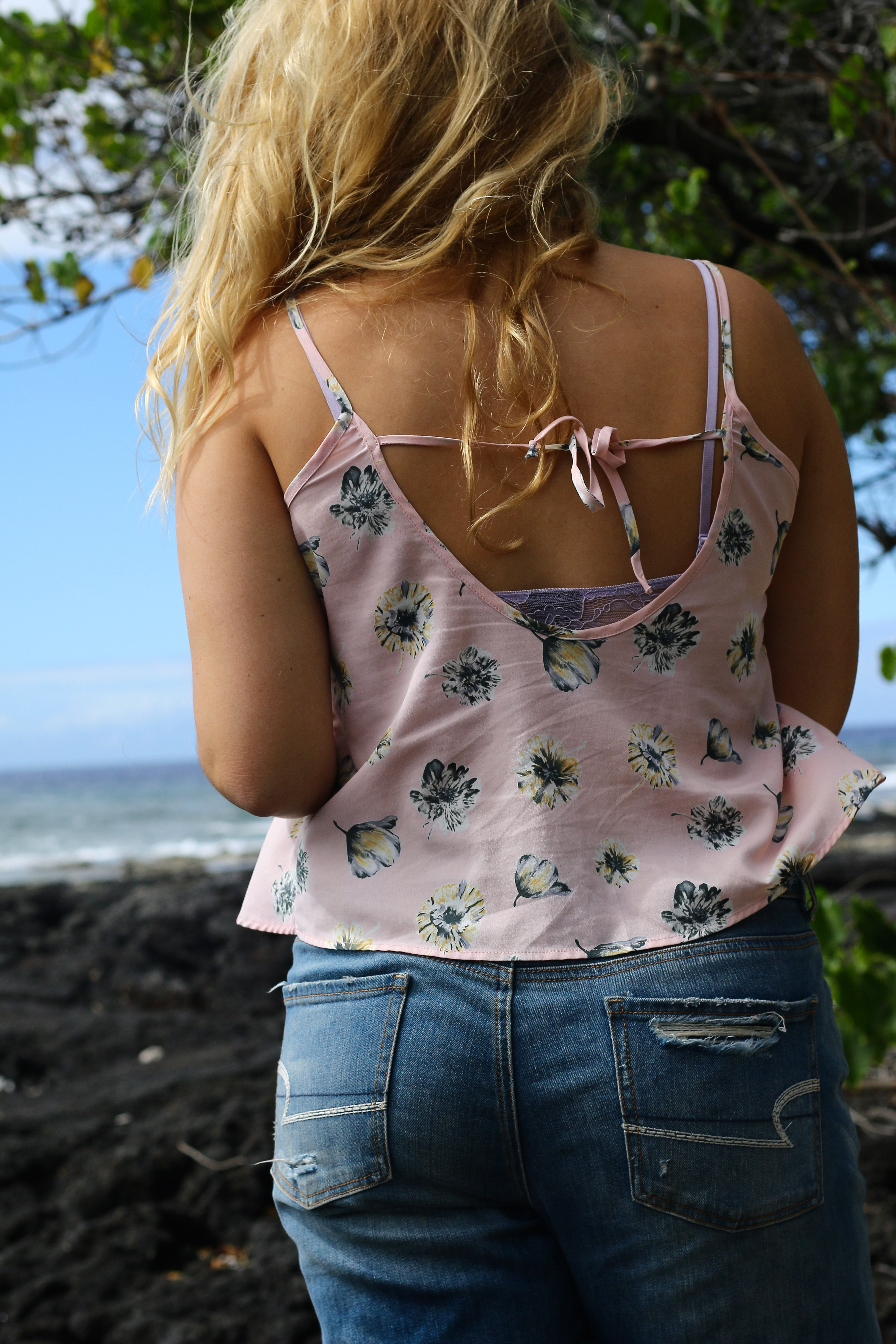 To keep this look feminine I decided to wear a lace bralette. I love this purple one from urban outfitters but the more popular styles from free people (urban outfitters sells a cheaper option!) would also look really cute in the back cutout of the shirt.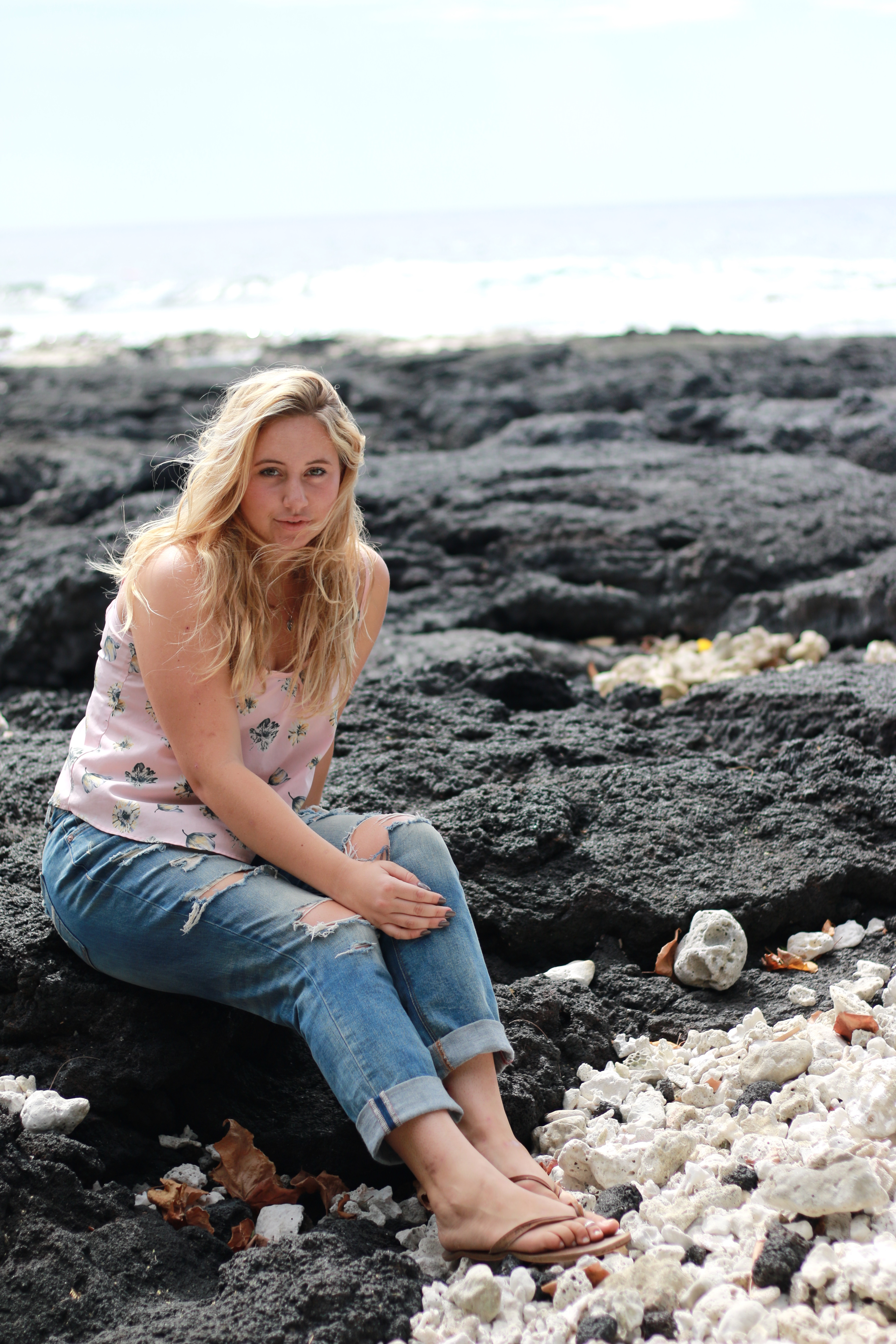 I'm a huge fan of cuffing my jeans, especially because I'm a little short. If you also struggle with being on the short side or even if you just like a more cropped look, cuffing jeans is a great way to add a little style and still be practical. For shoes I am just wearing my go to flip flops but any sandal will work. I think simple pastel sandals, a cute pair of ballet flats, or even Converse would look amazing as well.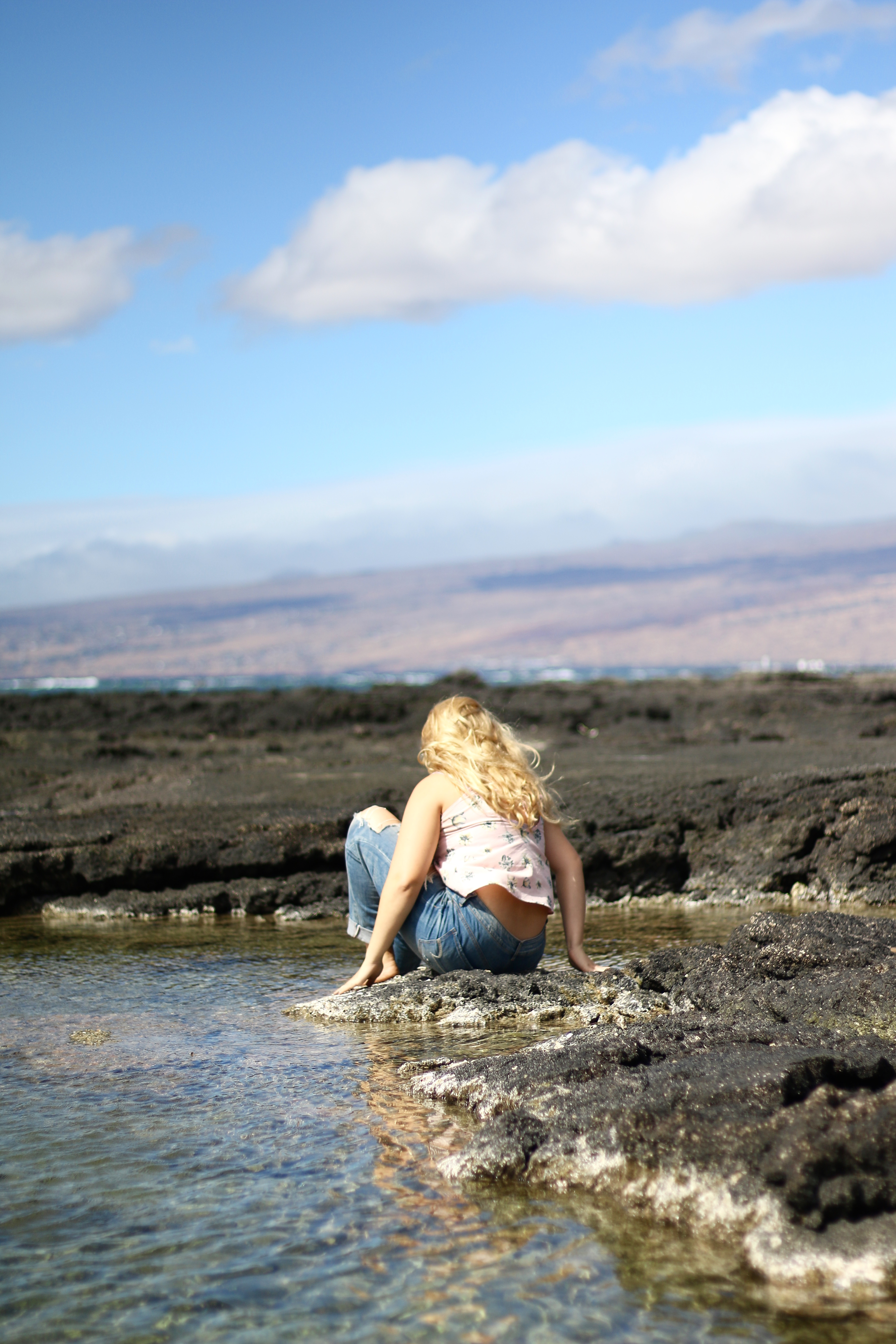 Cuffing your jeans is also handy when you're wandering around tide pools and might get wet, although that might just be me.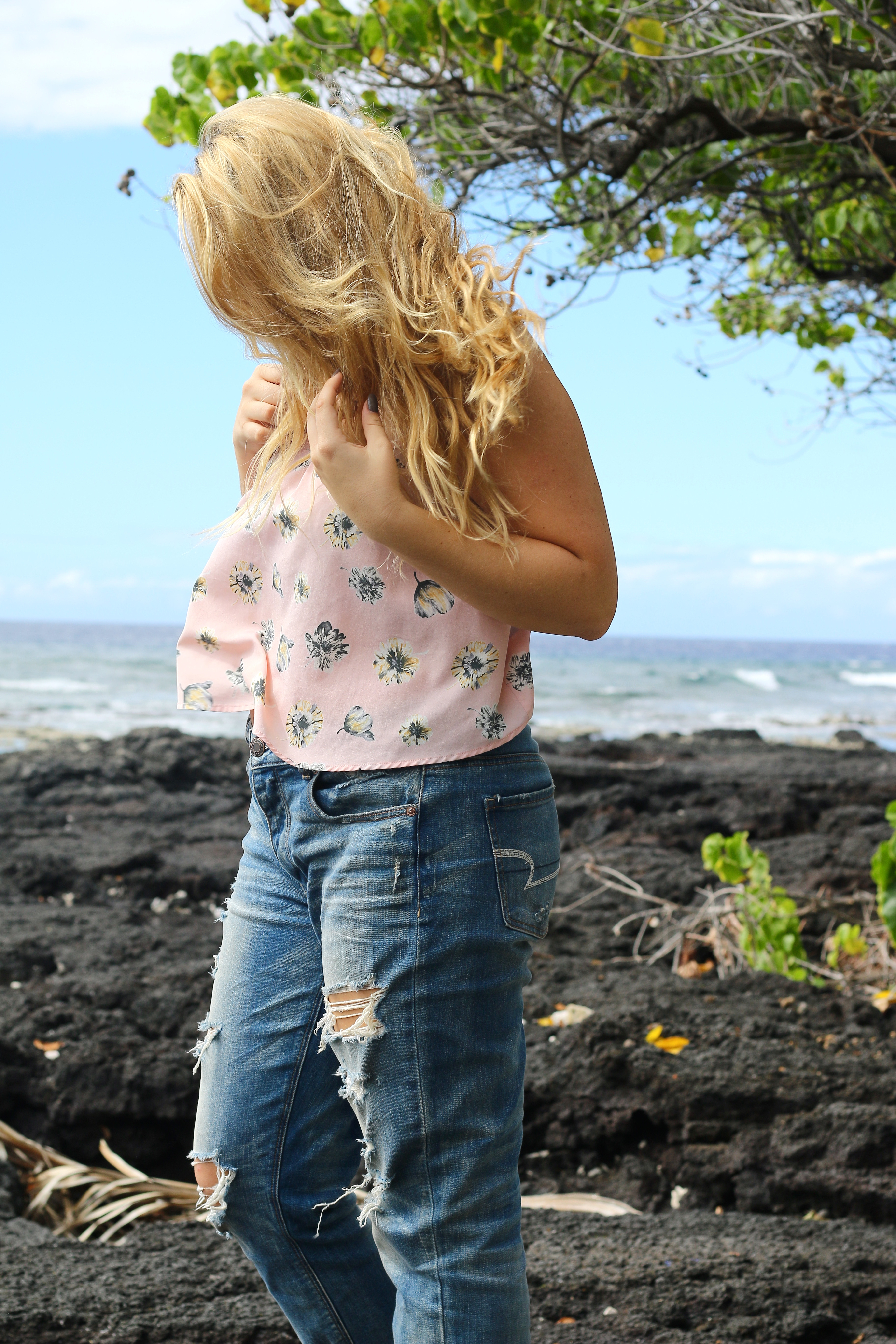 I went simple on my hair and makeup, and I chose not to wear any accessories. Of course you can jazz up your outfit however you like, but on this particular day I was feeling the all natural look. Don't forget to smile! You look great.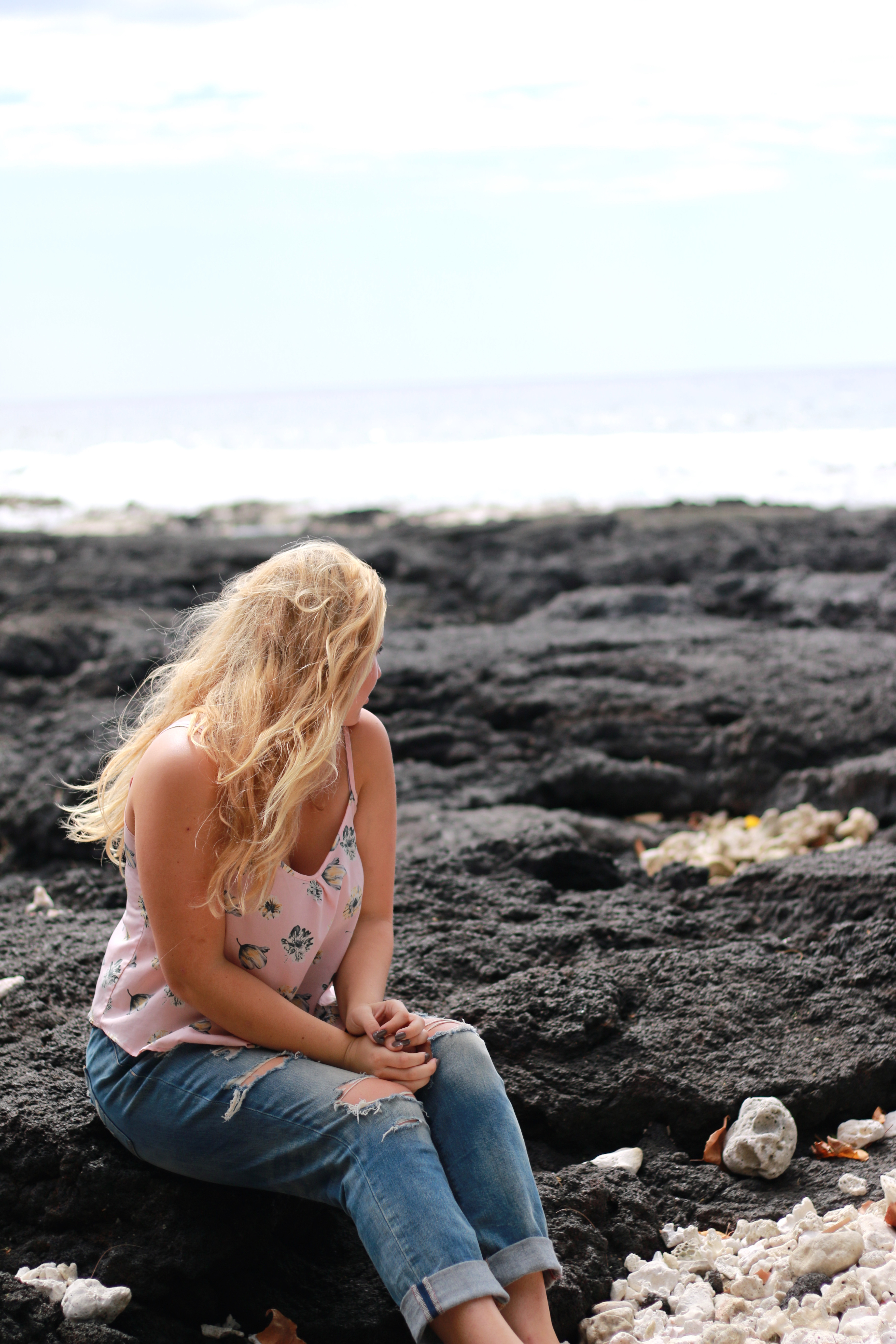 TOP: H&M
Find similar ones here // here // here
Find neutral options here // here
JEANS: AMERICAN EAGLE OUTFITTERS
BRALETTE: URBAN OUTFITTERS
Find similar ones here // here // here // here
Find other style bralettes here // here // here
Photography by Kieran Wiese Gibson
Check out his instagram