I love fashion shows and high-end fashion blogs as much as the next person, but I always find myself looking at the closet of a typical high schooler and wondering if I'll ever be as glamorous as the models on the runway. Since my dream of living the high and glamorous lifestyle was pretty much predestined to never happen, I've grown to love my basic looks. Plus, when would you ever wear that too expensive to even talk about peacoat that you've wanted since forever? Jeans and a comfy shirt will always be my first choice and I jump at the opportunity to create stylish variations of my favorite combination.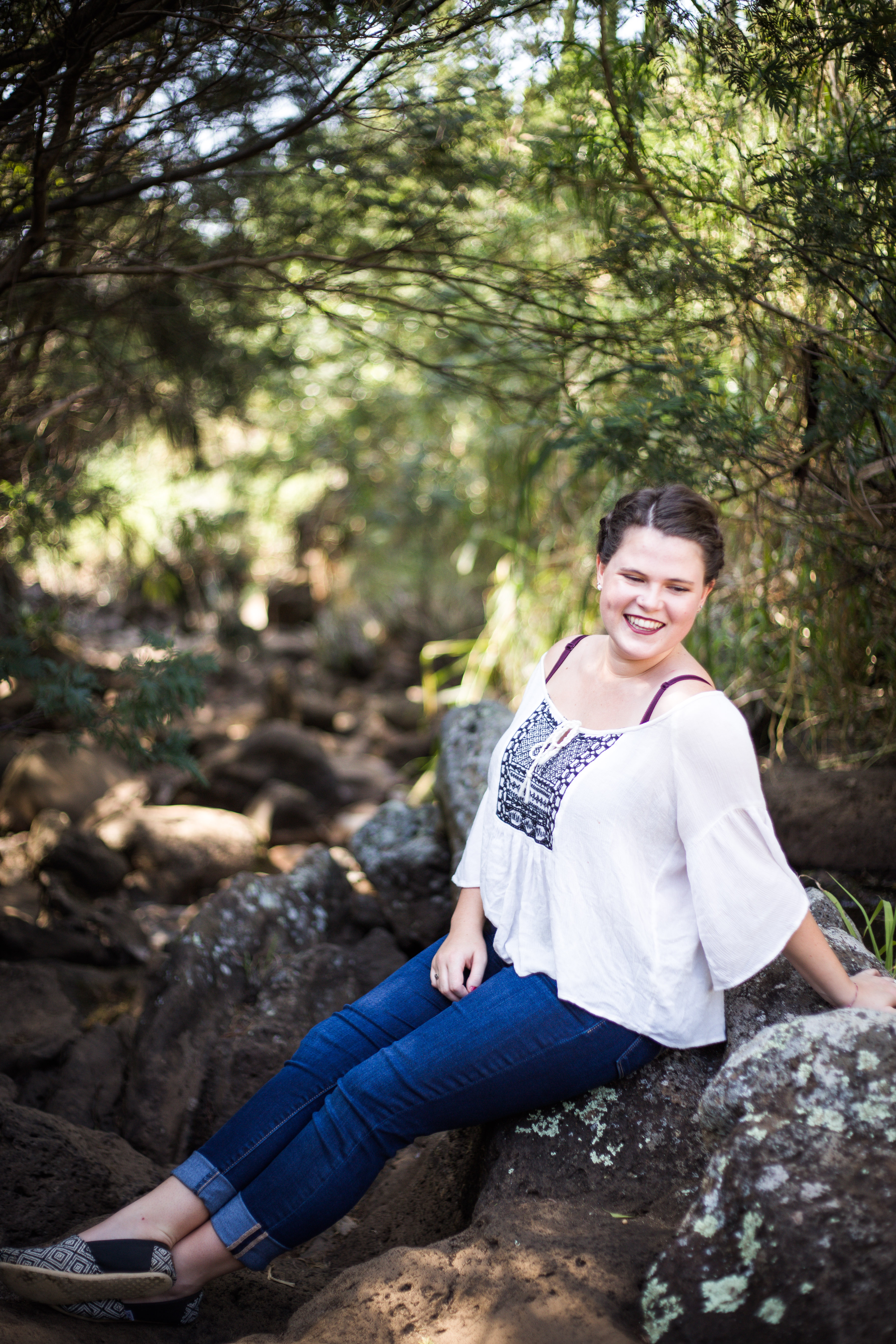 There's nothing better than a really good pair of jeans that fit well and can be paired with nearly everything. If you ever need to switch up your jeans and t-shirt look you can always roll up the bottom of your jeans for a cute and polished look. I think cuffed jeans are incredibly preppy but they actually pair well with Sophia's looser tunic top.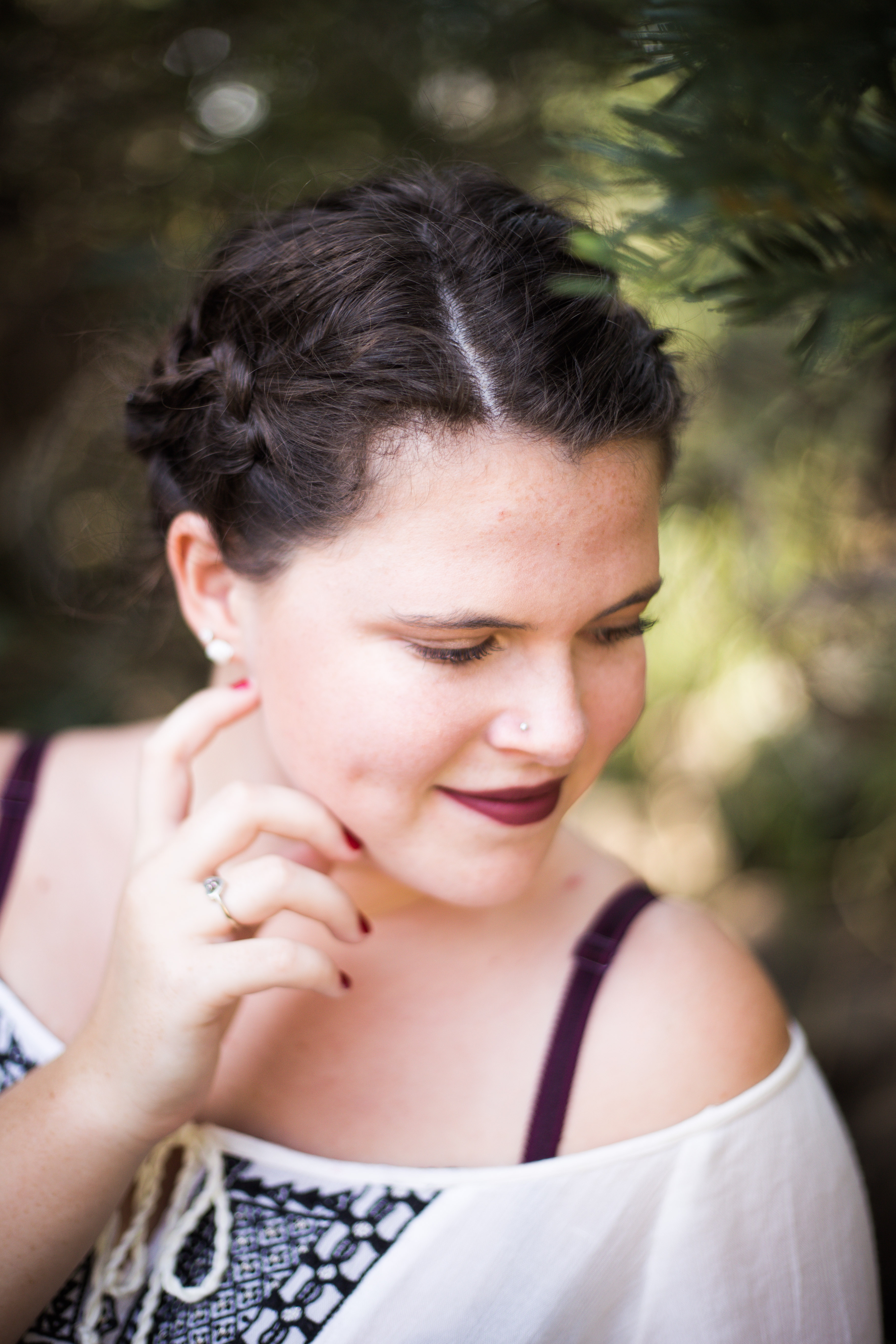 For makeup, Sophia chose an extremely natural look for eyeshadow and a pop of color on the lips. Although this might be an unpopular opinion, I love how her lipstick matches her nails and bra straps. I think lipstick is the perfect accent to complement a simple clothing look. There's nothing more simple than a good lipstick to add some color to your face and to your style.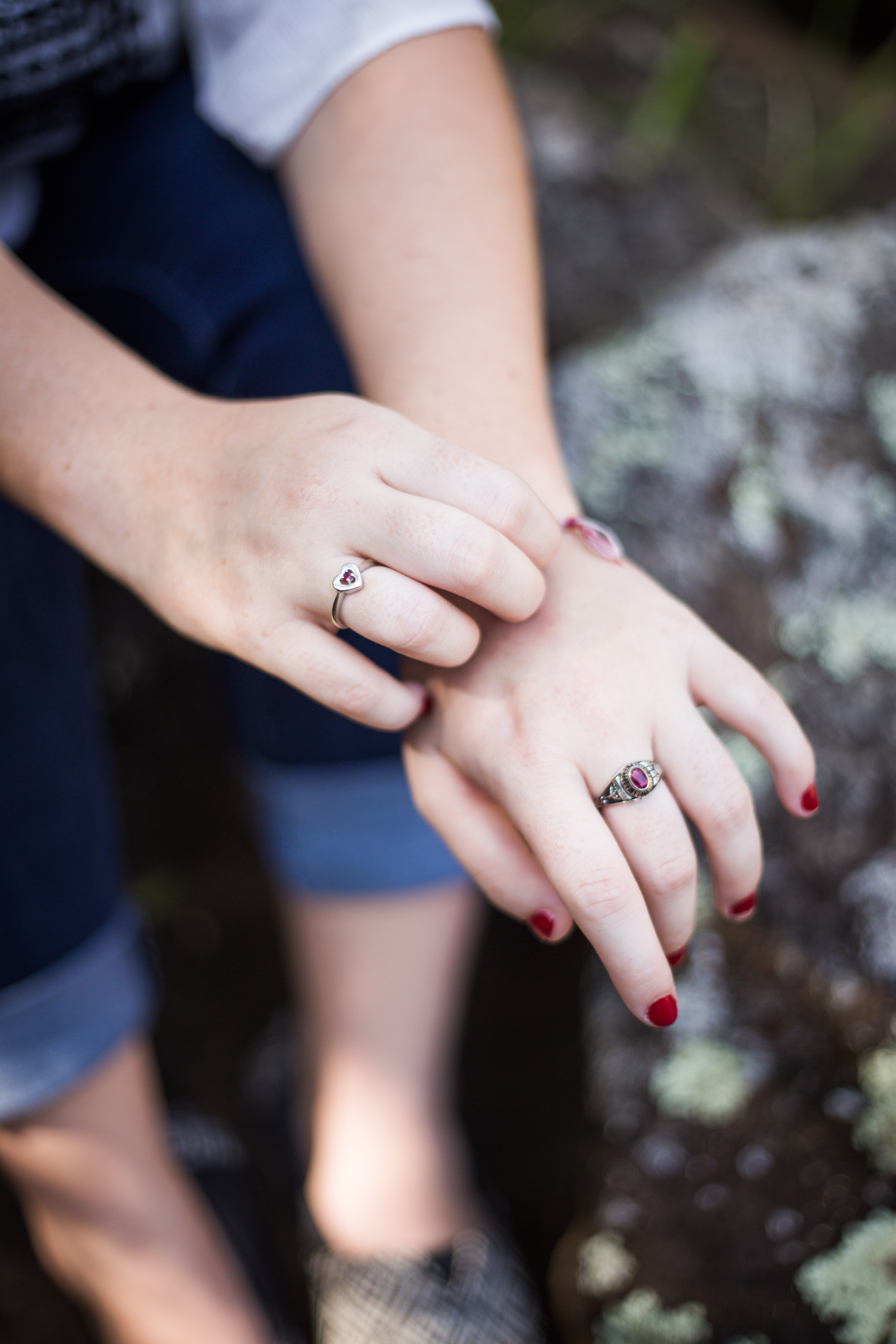 Sophia is just wearing her usual jewelry which includes rings, adorable shell earrings, and a simple nose stud. With shirts that have a strong pattern on the front, necklaces can sometimes clash, but if a statement necklace is your thing then go for it! A simple necklace or layered necklaces would also look incredible with this look just make sure whatever you're wearing makes you happy and puts a little extra confidence in your step.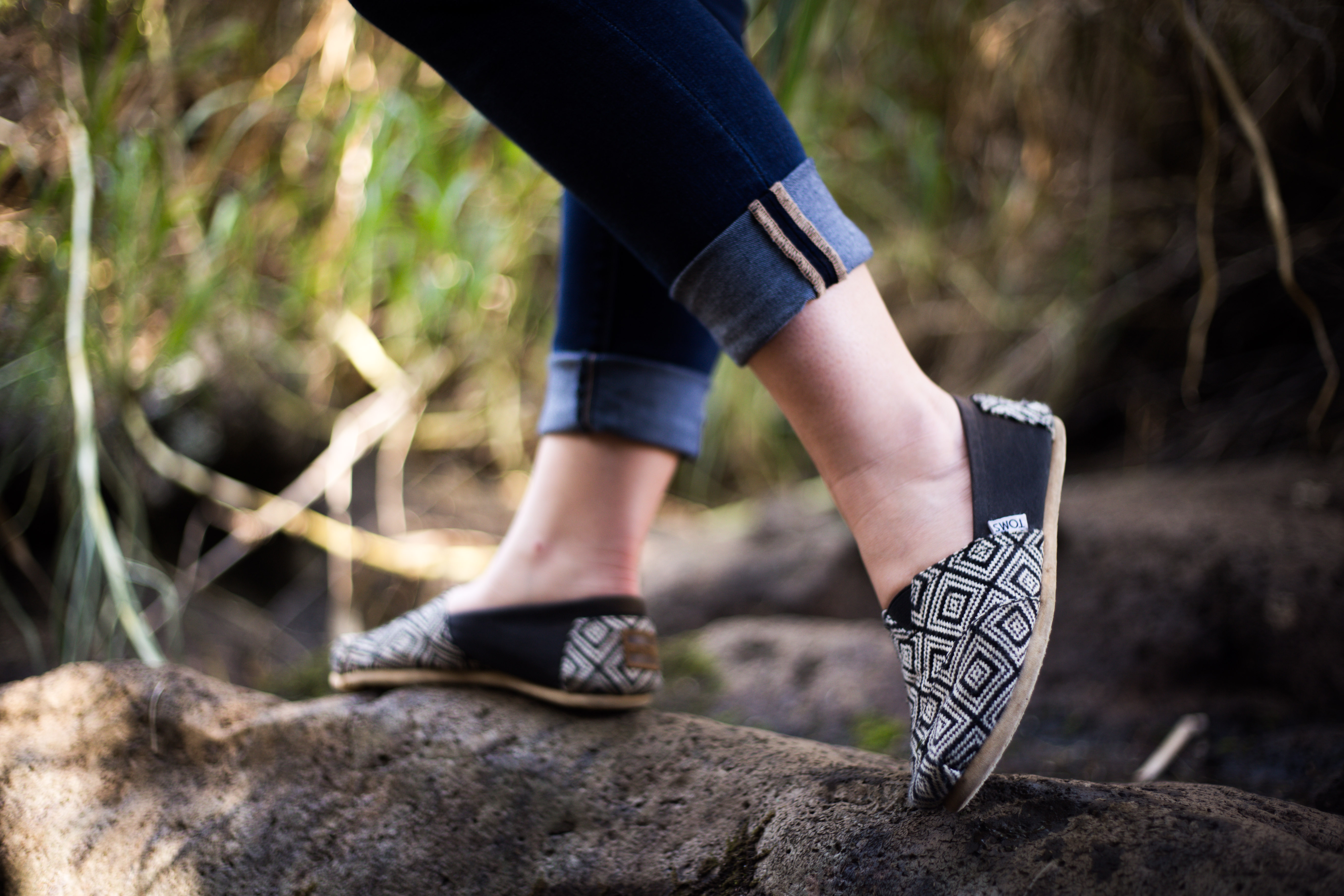 Speaking of steps, I love how Sophia's shoes complement the pattern in her shirt. I find that the best outfits come when there are common patterns or pops of a certain pattern accented in different articles of clothing. The fact that the pattern on her shoes and her shirt are similar jazzes up the outfit and ties everything together.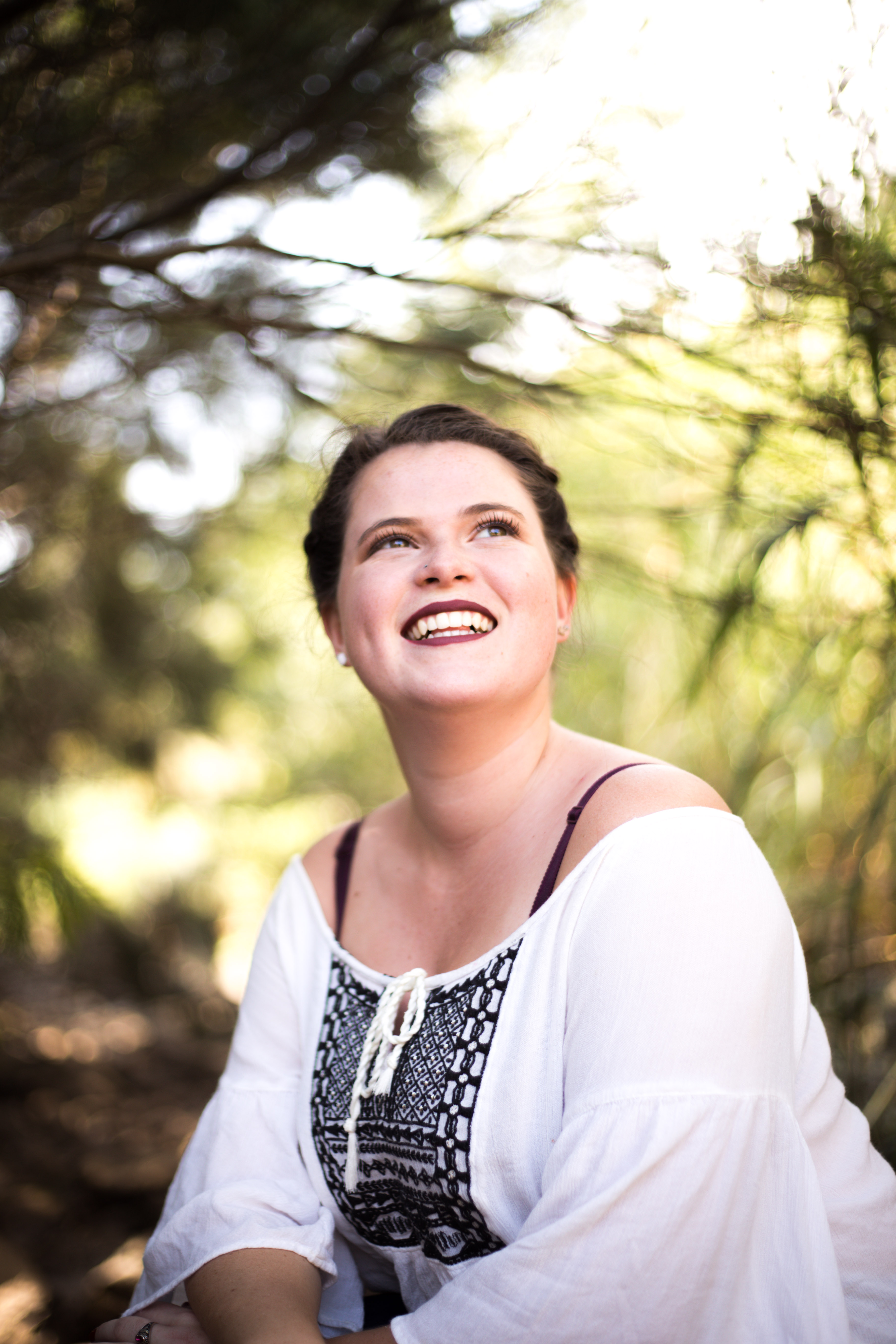 You can tell how comfy her outfit is by how much she's smiling!
TOP: ABERCROMBIE AND FITCH
Find a similar top here // here // here // here
JEANS: LEVI'S
Find them here
SHOES: TOMS
Find similar ones here // here
LIPSTICK: COLOURPOP
Find it here
Photography by Elyse Fujioka