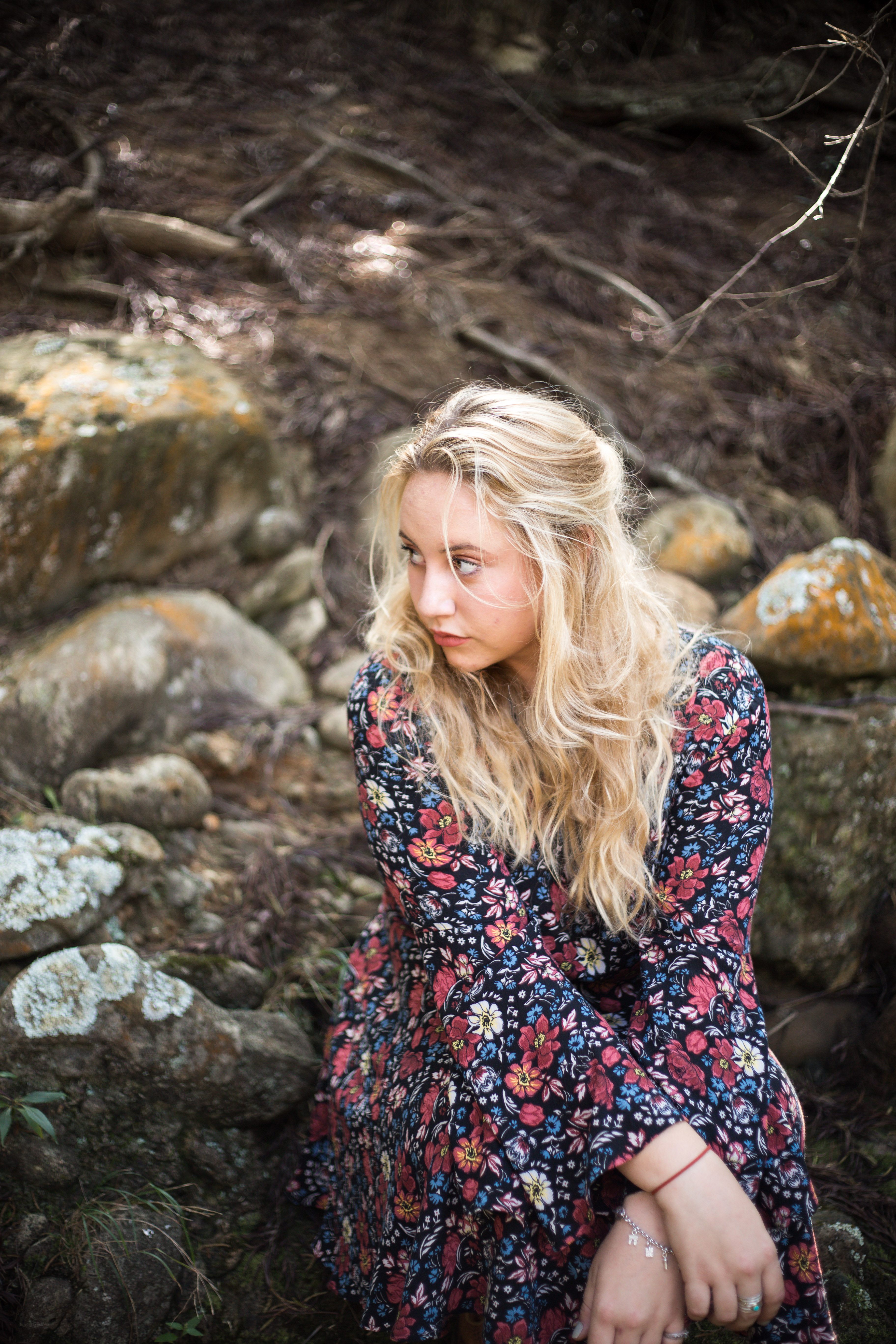 I've only had this dress for a week and I am in love! Not only are the colors perfect for winter, but it was on sale. I hate the notion that florals are exclusively for spring because it's simply not true. There are plenty of muted floral patterns, such as the one on this gorgeous dress.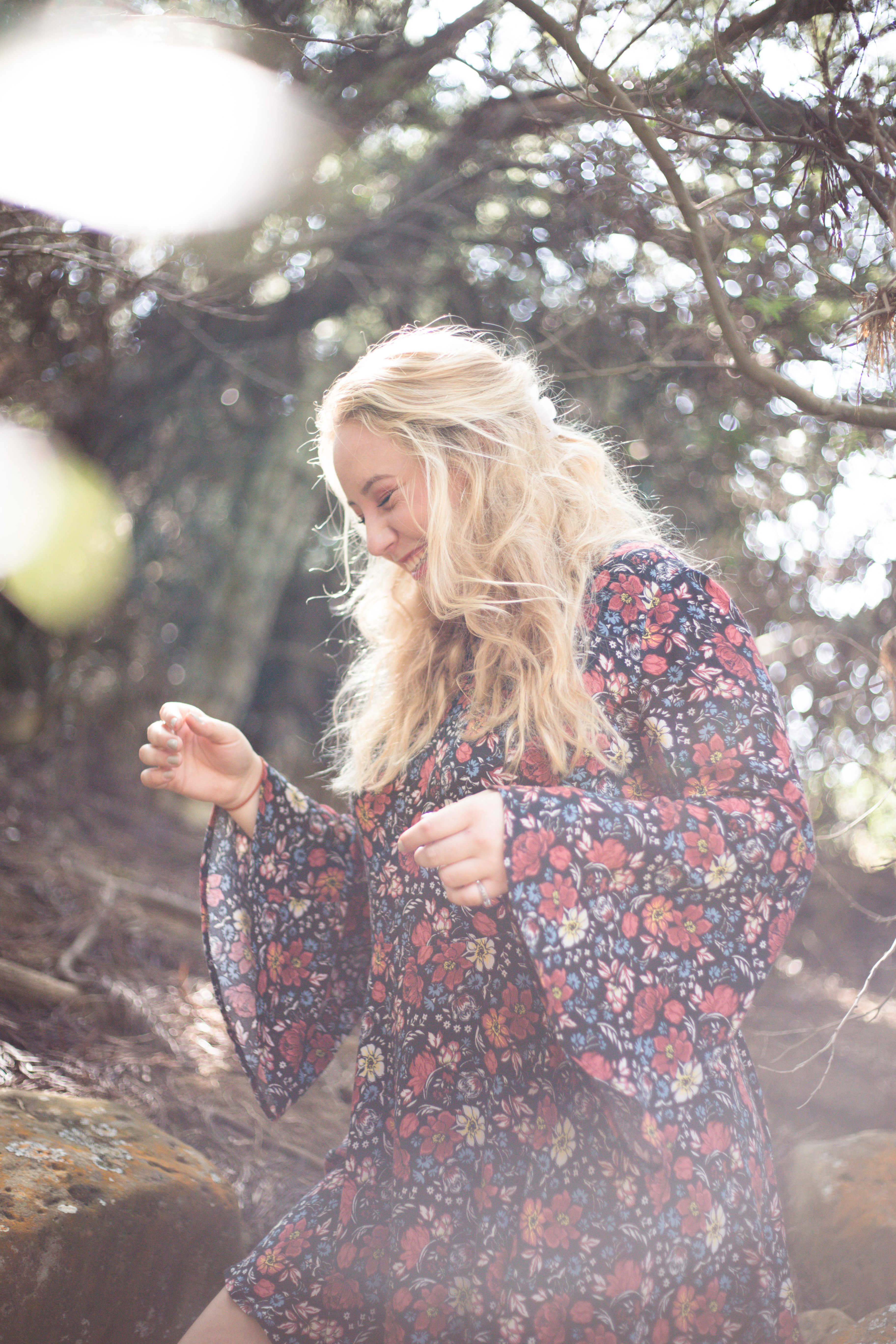 Whenever I wear it I just absolutely cannot get over the sleeves. I was already a classic 60's flower child just by wearing this pattern, then came the bell sleeves. While bell bottoms have been flaring up again (pun intended), bell sleeves have also been much more common. Not that I love keeping up with trends, but if flared sleeves are back in style now then they're sure to come back again in the future.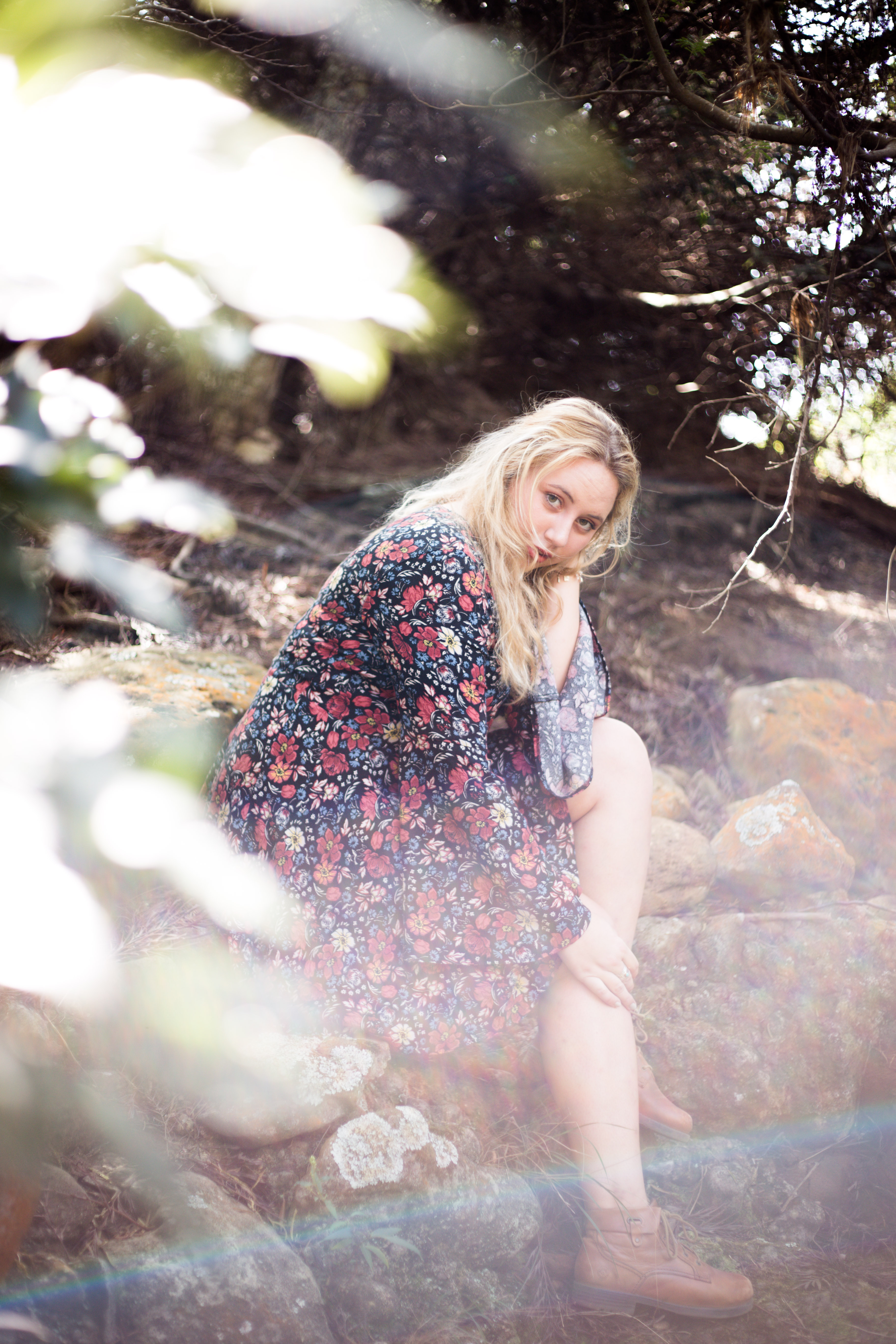 It is getting a little chilly where I live, although here in Hawaii we have no seasons whatsoever. The long sleeves of the dress and the sturdy material do keep it pretty warm, and you can always wear tights or a scarf to warm up this look. I personally love wearing boots with my dresses to spice things up. The caramel color of these hiking boots really bring out the muted floral tones in the dress as well.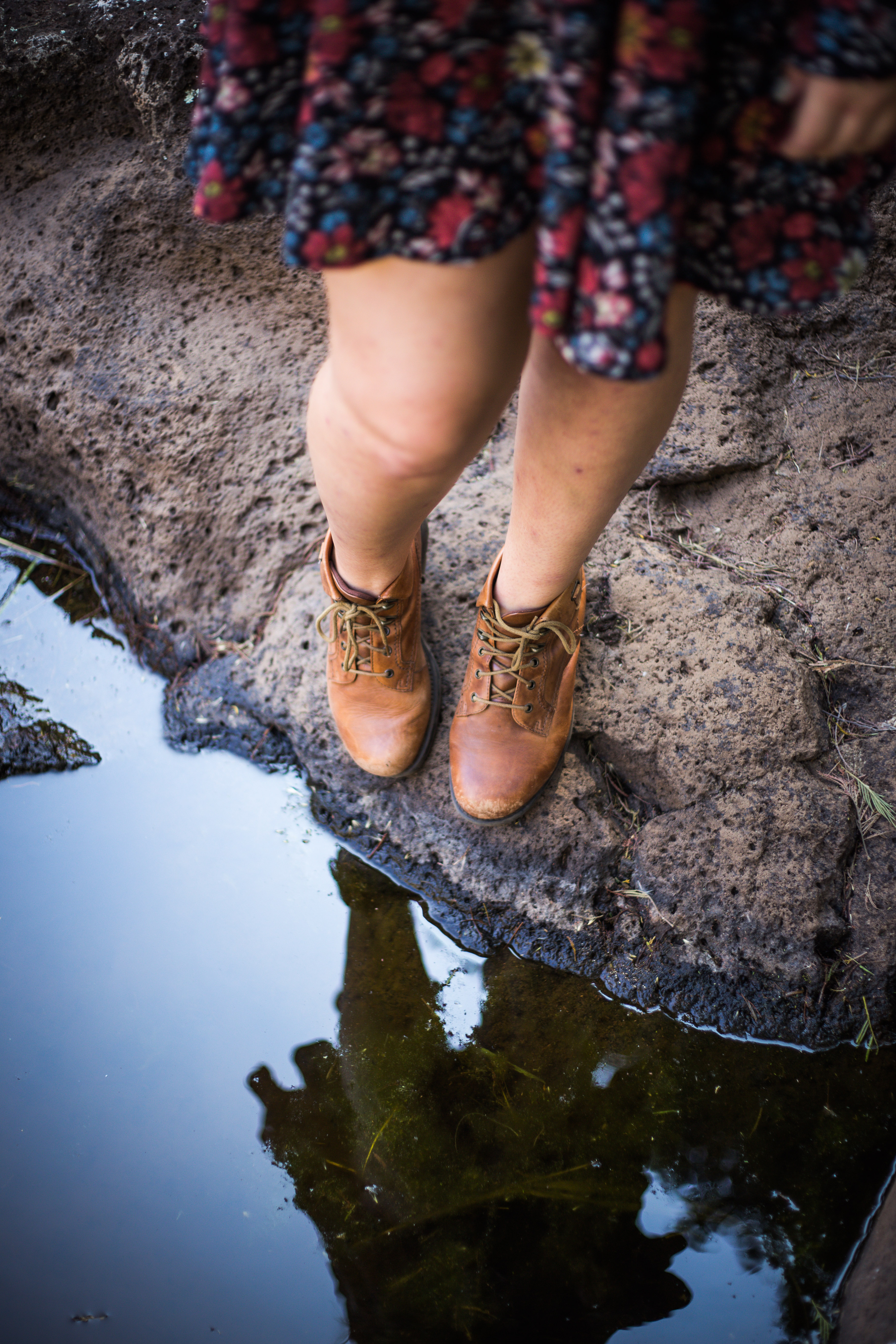 For hair, I went half up half down and let my natural wave go crazy. I had to keep it flower-childesque after all.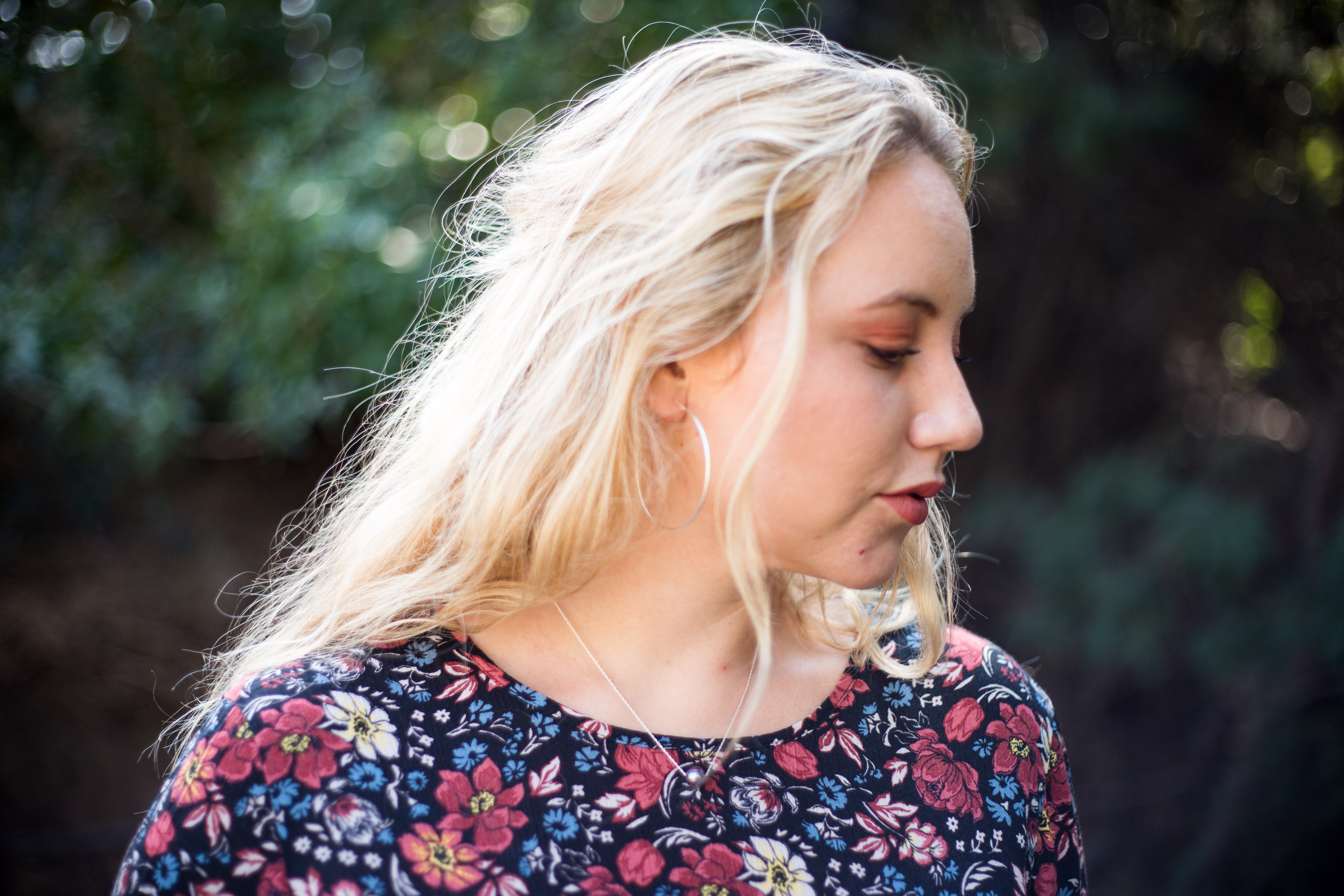 I know not everyone loves hoop earrings, but I thought they were the perfect bit of glam to add to my child of the woods look. I also added a beautiful Tahitian pearl necklace to pull in the darker theme of the dress into my accessories.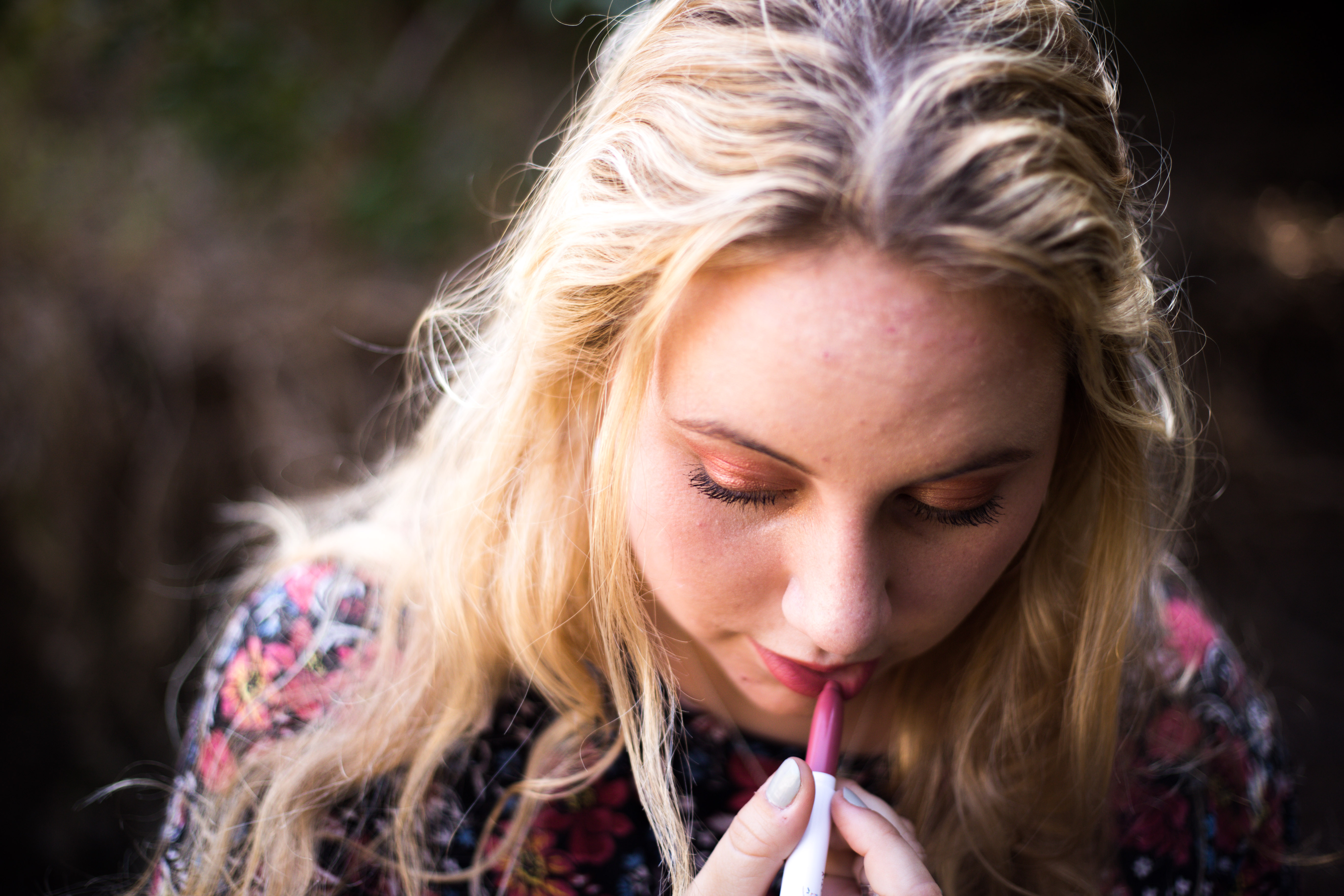 For my makeup, I chose to keep it simple using warm shadows and my favorite part, gorgeous lipstick! I picked a color that closely resembled the reddish-pink of the flowers to tie my makeup into the tones of the dress. The Colourpop matte lippiestick in Brink is only five dollars and was the perfect color for my look.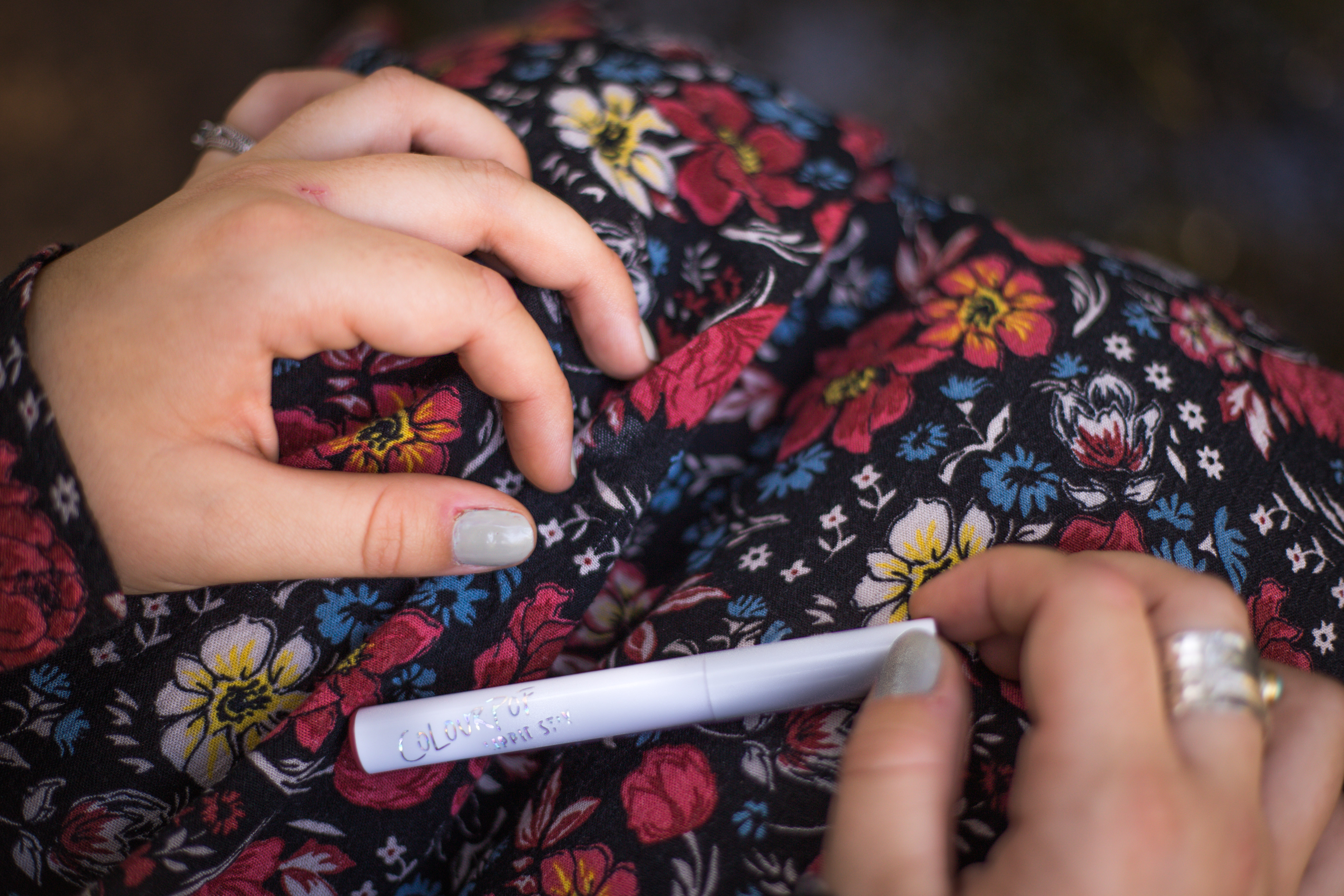 I'm also wearing some of my favorite rings to complete the look. One thing I strongly believe in is wearing jewelry that is comfortable and makes you feel even more beautiful. It doesn't have to match or be in style it just has to make you feel as good as possible. If you are the opposite of me and don't like experimenting with jewelry, nail polish is another place where you can express yourself.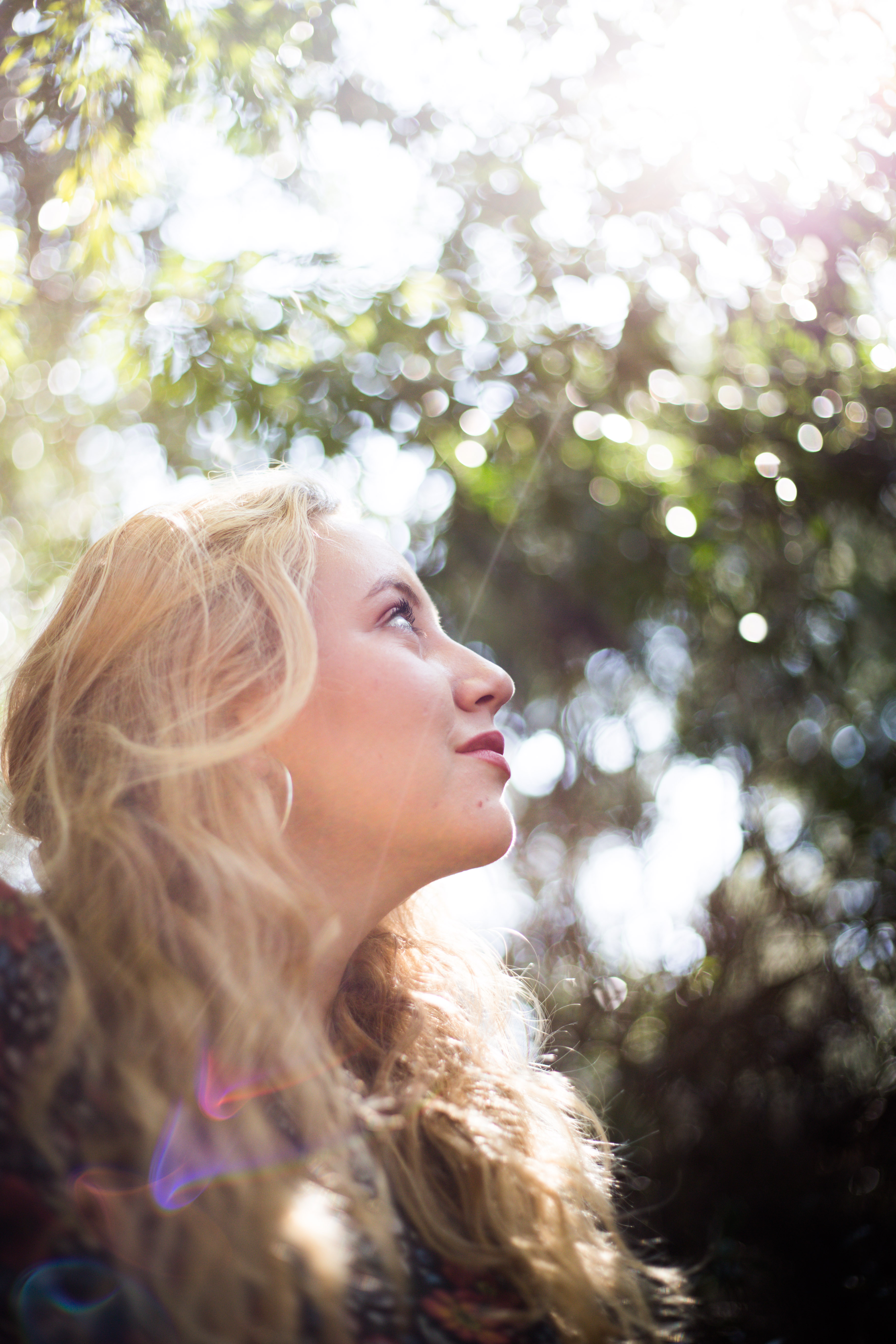 I absolutely adore this winter look, and I hope you do too! Keep up the smiling, you look great.
DRESS: AMERICAN EAGLE
Find it here
EARRINGS: CLAIRE'S
Find them here
NECKLACE: HOMEMADE
Find a similar one here
LIPSTICK:
Find it here
Photography by Elyse Fujioka