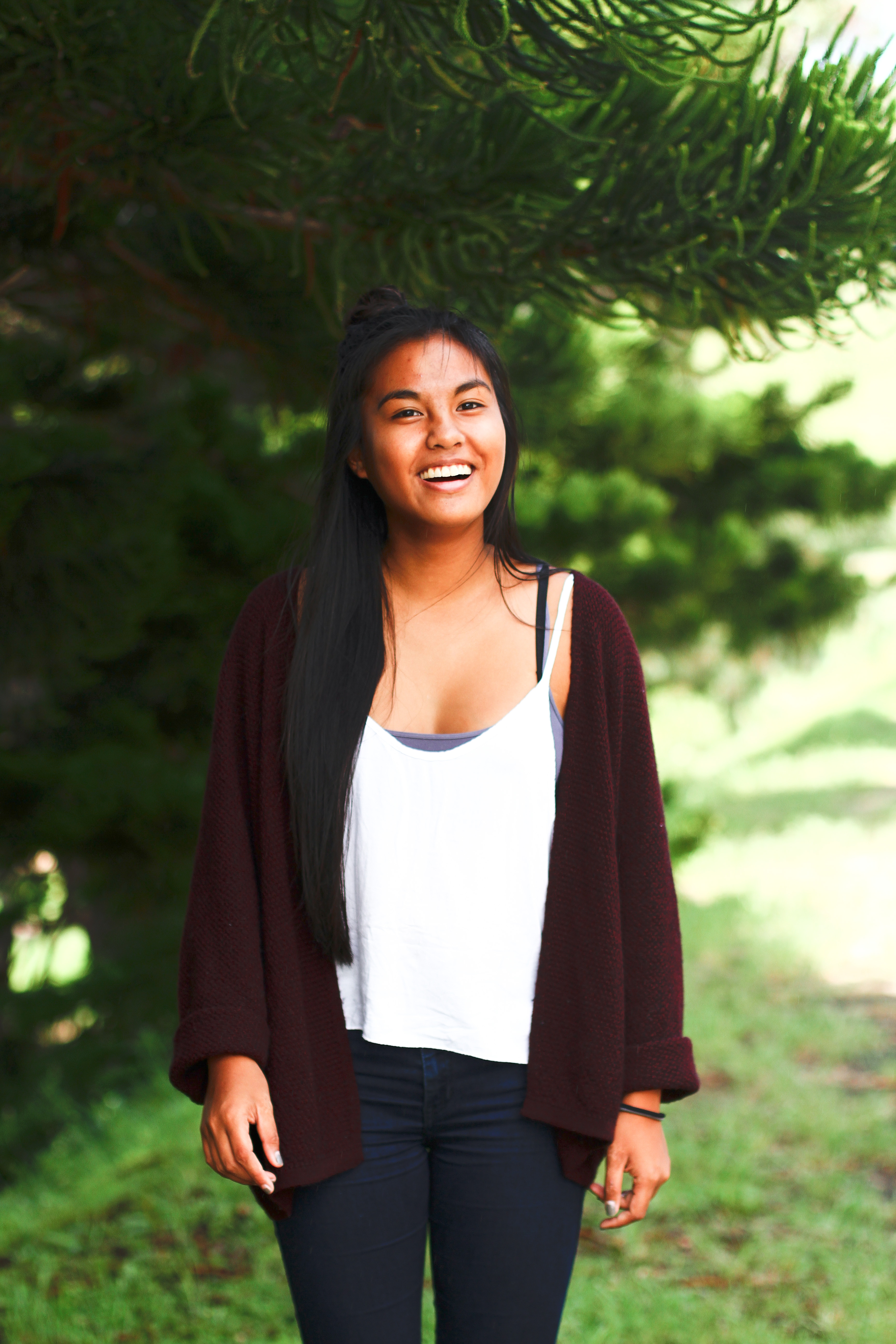 While we're in this awkward transition period from the summer humidity to the chilly autumn breeze, there's always a chance the weather will change on you in an instant. The key to being prepared for any weather is… layering!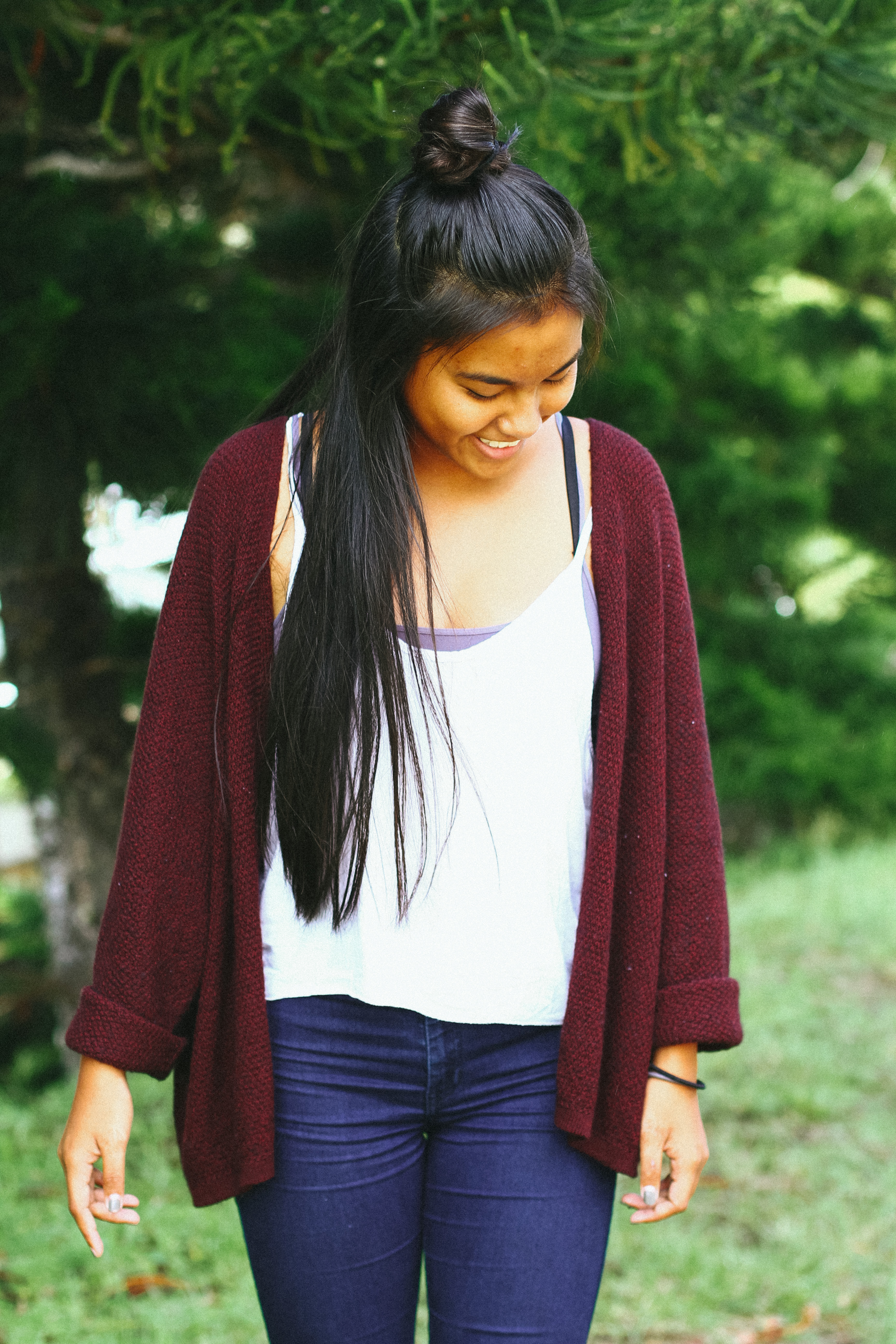 Leia has layered a simple white tank top over a greyish purple bralette which not only gives a hint of color, but keeps the top a little more dress code appropriate. The bralette even conveniently matches her nail color, which I think is a really nice touch to any outfit.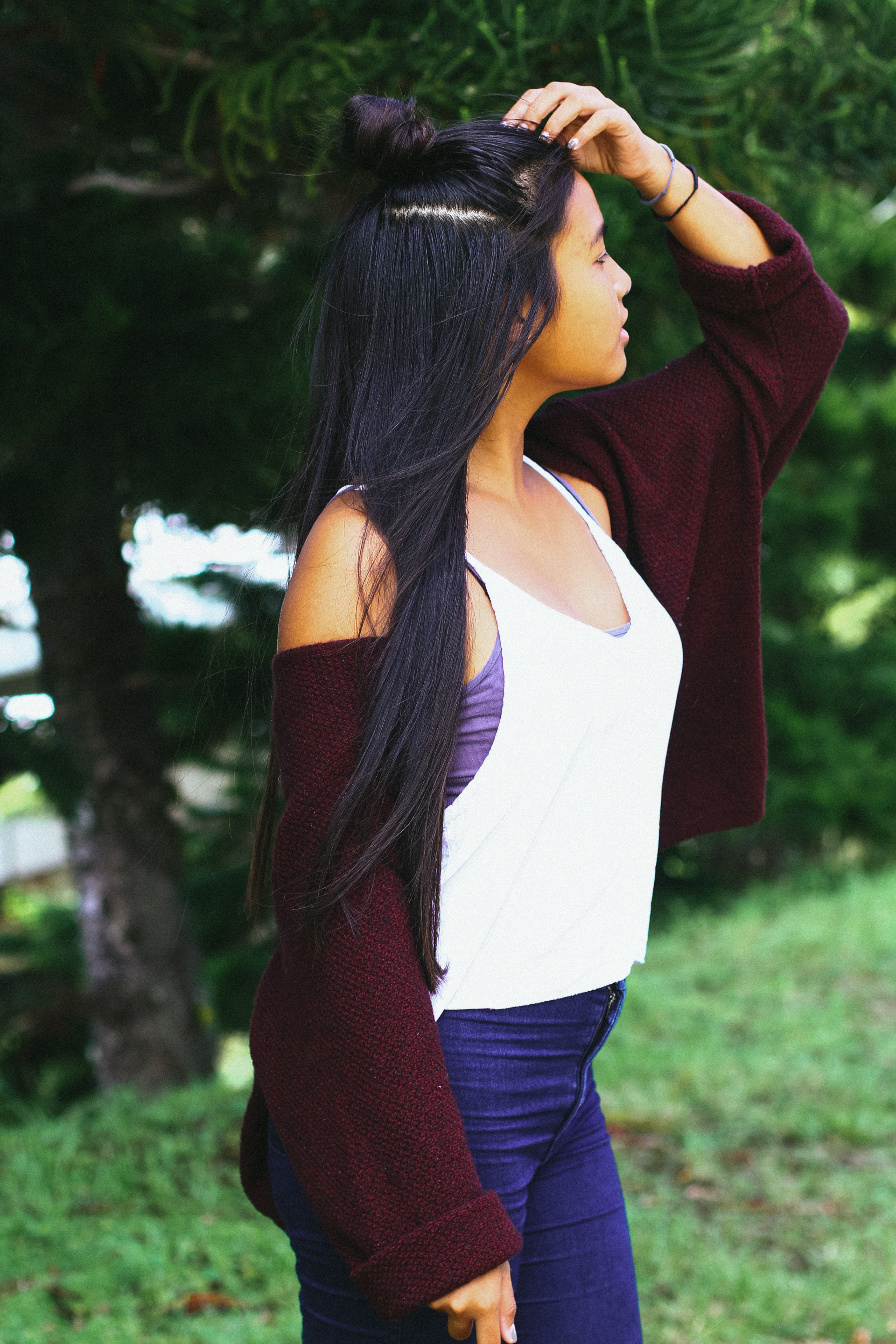 The sweater she's wearing is of course, seasonally appropriate in both color and style. While the cardigan is warm and cozy, it's also light enough to wear throughout the whole day even when the weather decides to be temperamental.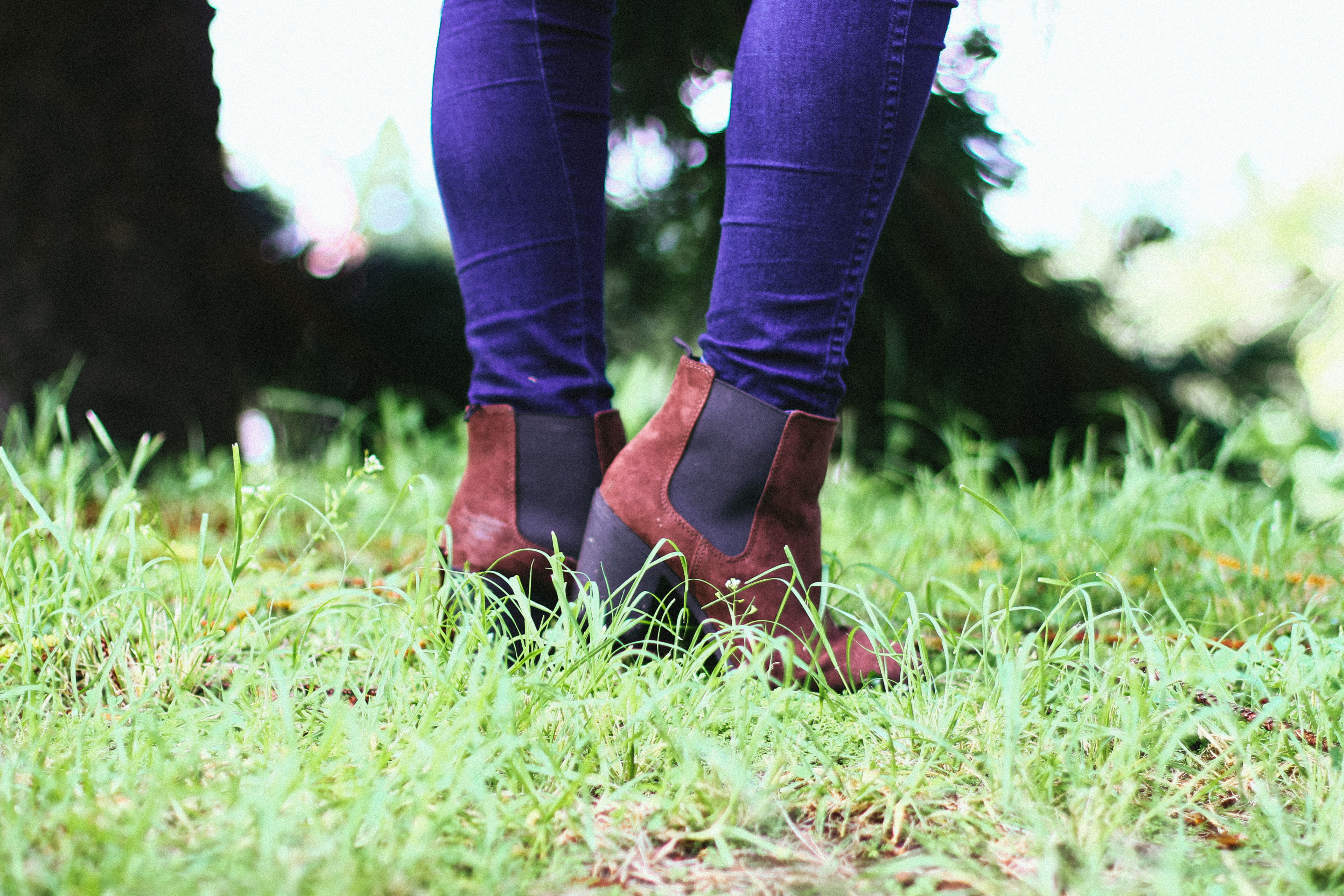 Leia paired her jeans with the very popular ankle boot style. The boots have a small heel that adds some class to the simple outfit while keeping comfort an utmost priority. They're also in the perfect color to complement her maroon cardigan.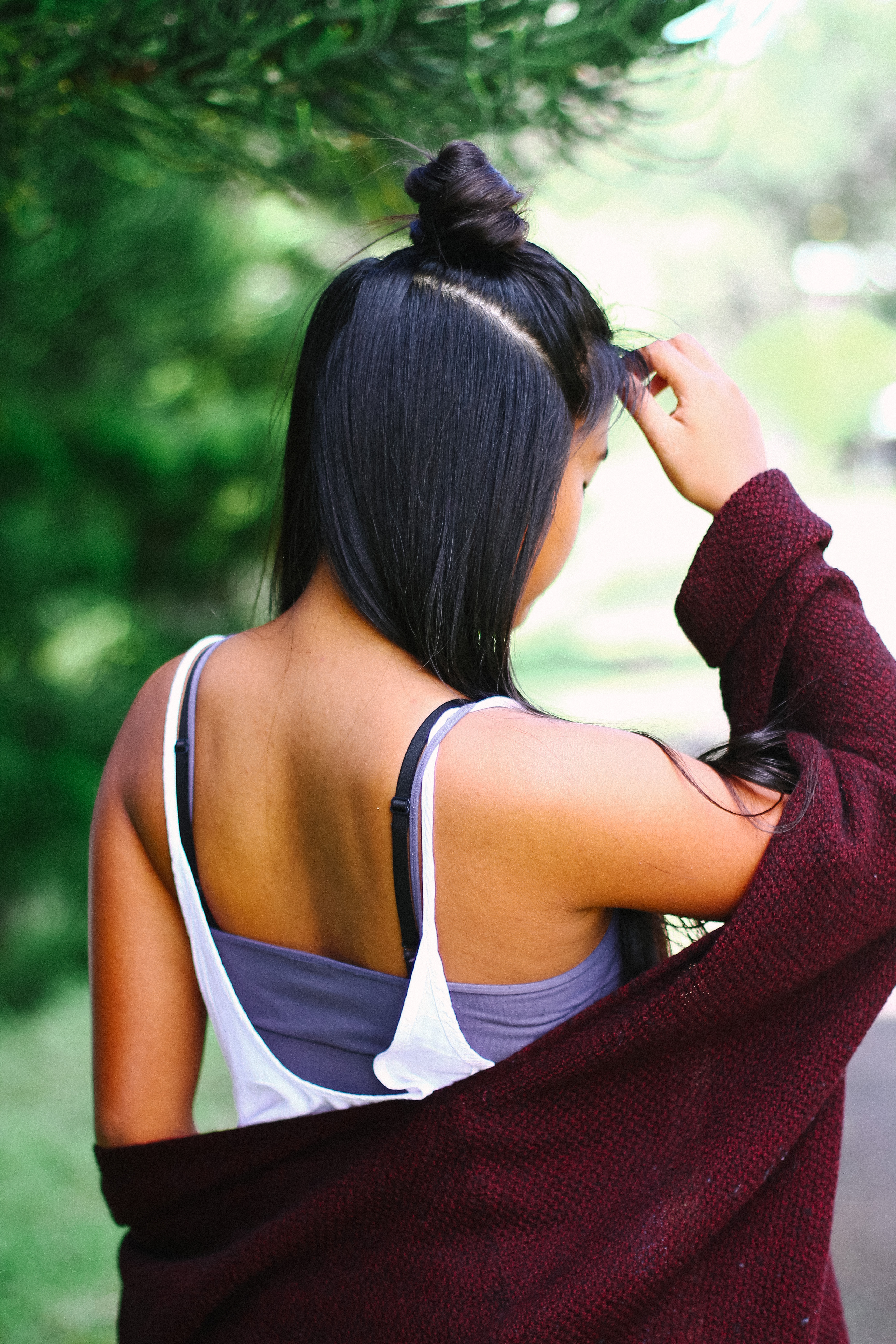 Just so you all know, this hairstyle has blown up recently in terms of popularity. Not only is it a great and more modernized play on the half-up half-down princess hairstyle, but it looks good with every hair color and hair texture. You can leave the bottom half straight or curl it to perfection without having to worry about hair getting in your face during your busy day.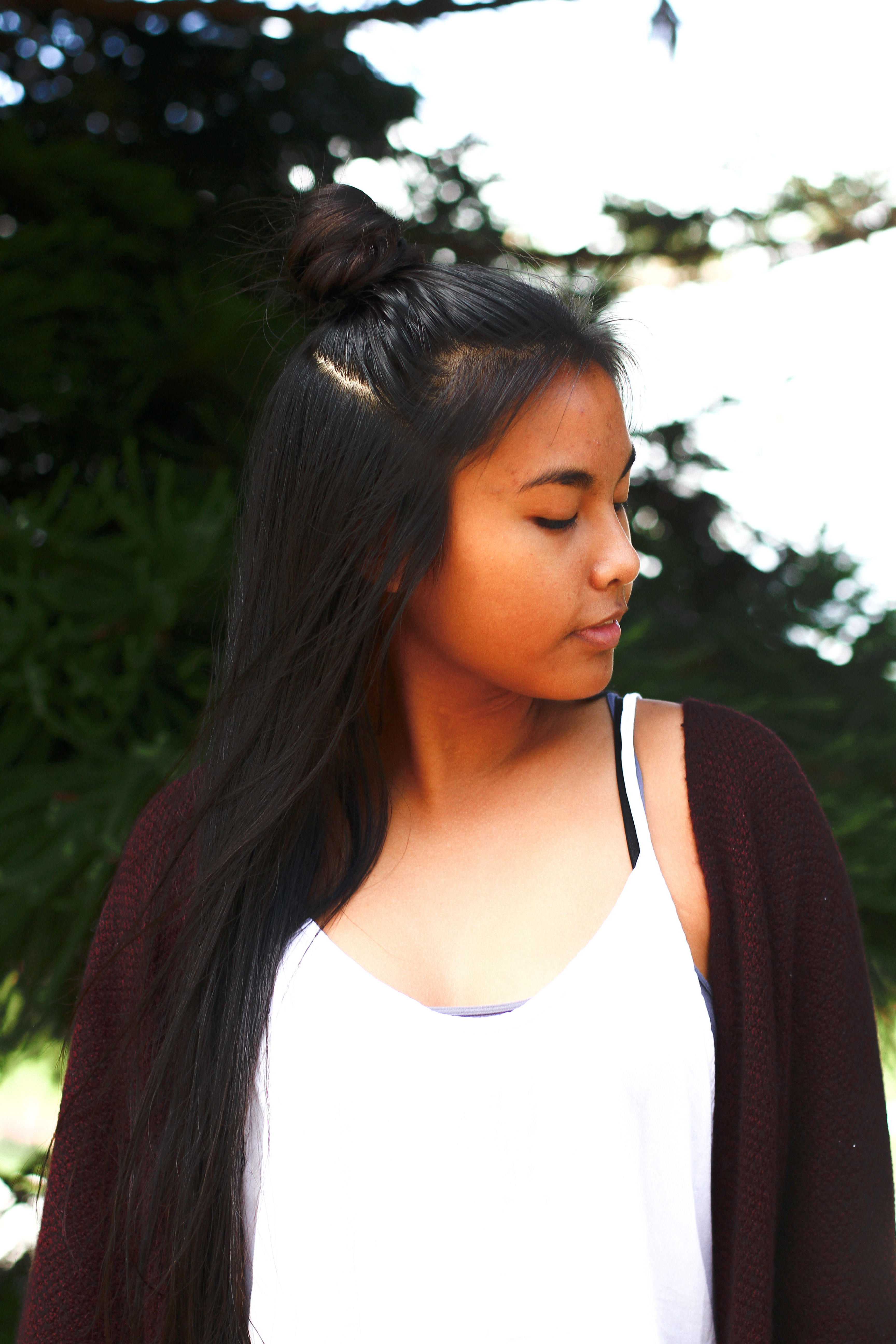 You can always add on your own favorite jewelry but Leia chose to go jewelry free today to just keep things simple.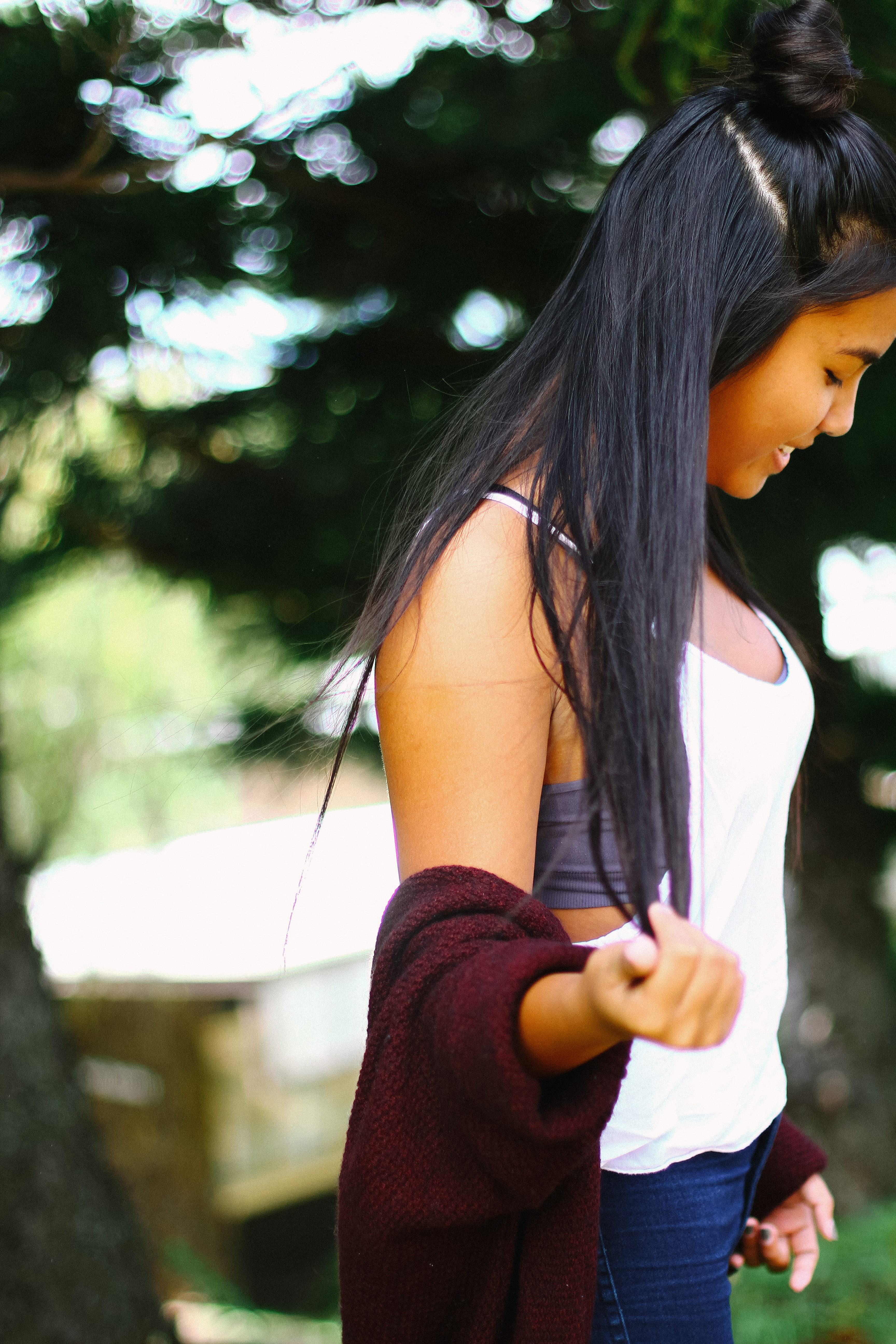 You'll never believe how helpful layering can be when you know the weather will be constantly changing throughout the day, just don't forget to keep it comfy and of course, have lots of fun. Until next time, you look great!
Top: find similar ones here, here, or here
Bralette: find similar ones here, here, or here
Jeans: find similar ones here or here
Cardigan: find similar ones here, here, or here
Boots: find similar ones here, here, or a cheaper version here
Nail Polish: find some nail polish inspiration here and here
Photography by Elyse Fujioka
Check out more of her photography on pixieset and on tumblr