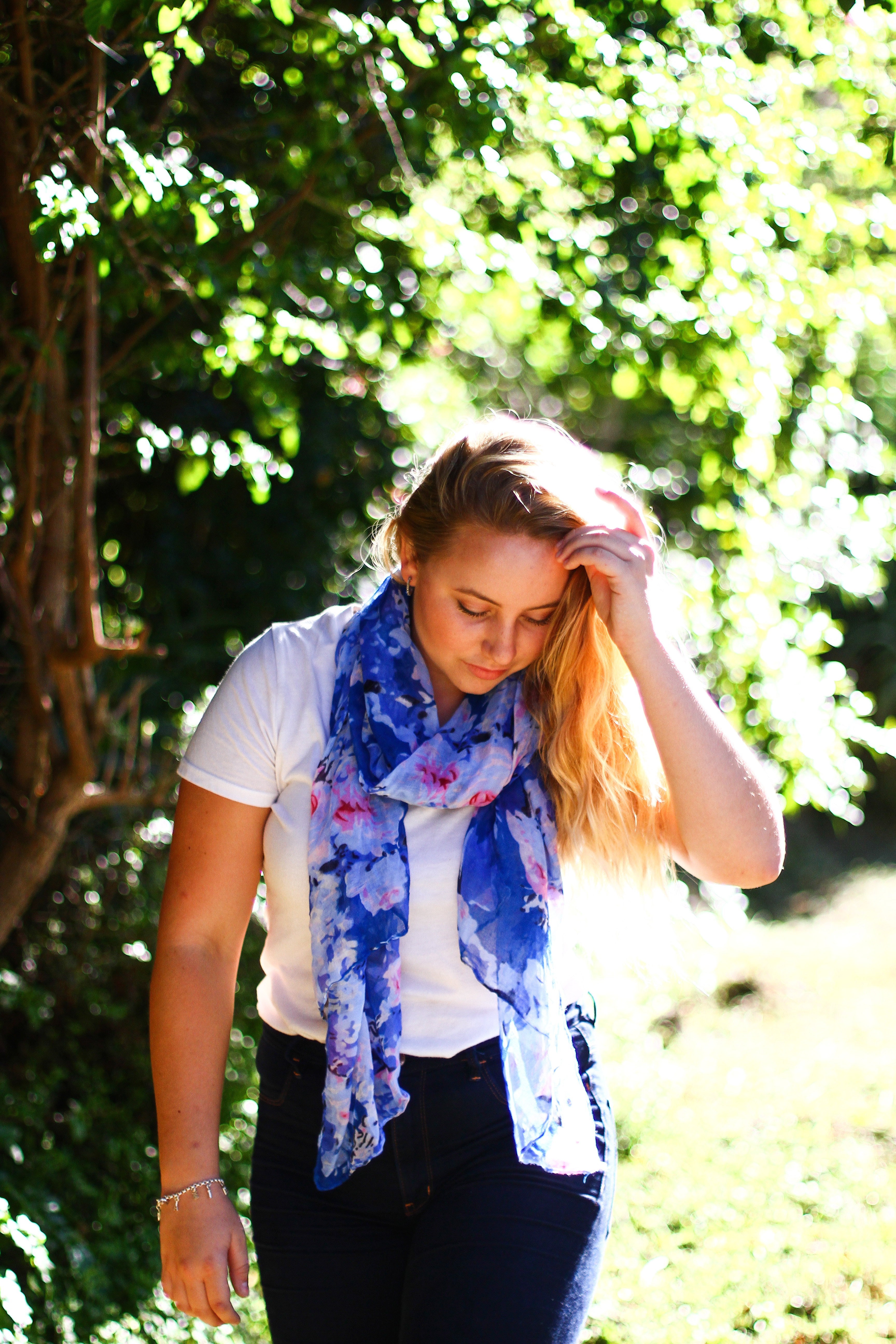 When school begins to get more and more intense, my attempt at looking nice begins to slowly descend into sweatpants and messy buns every single day. If you feel my pain then join me on my journey to be comfortable and stylish in the five minutes you have to get ready every morning.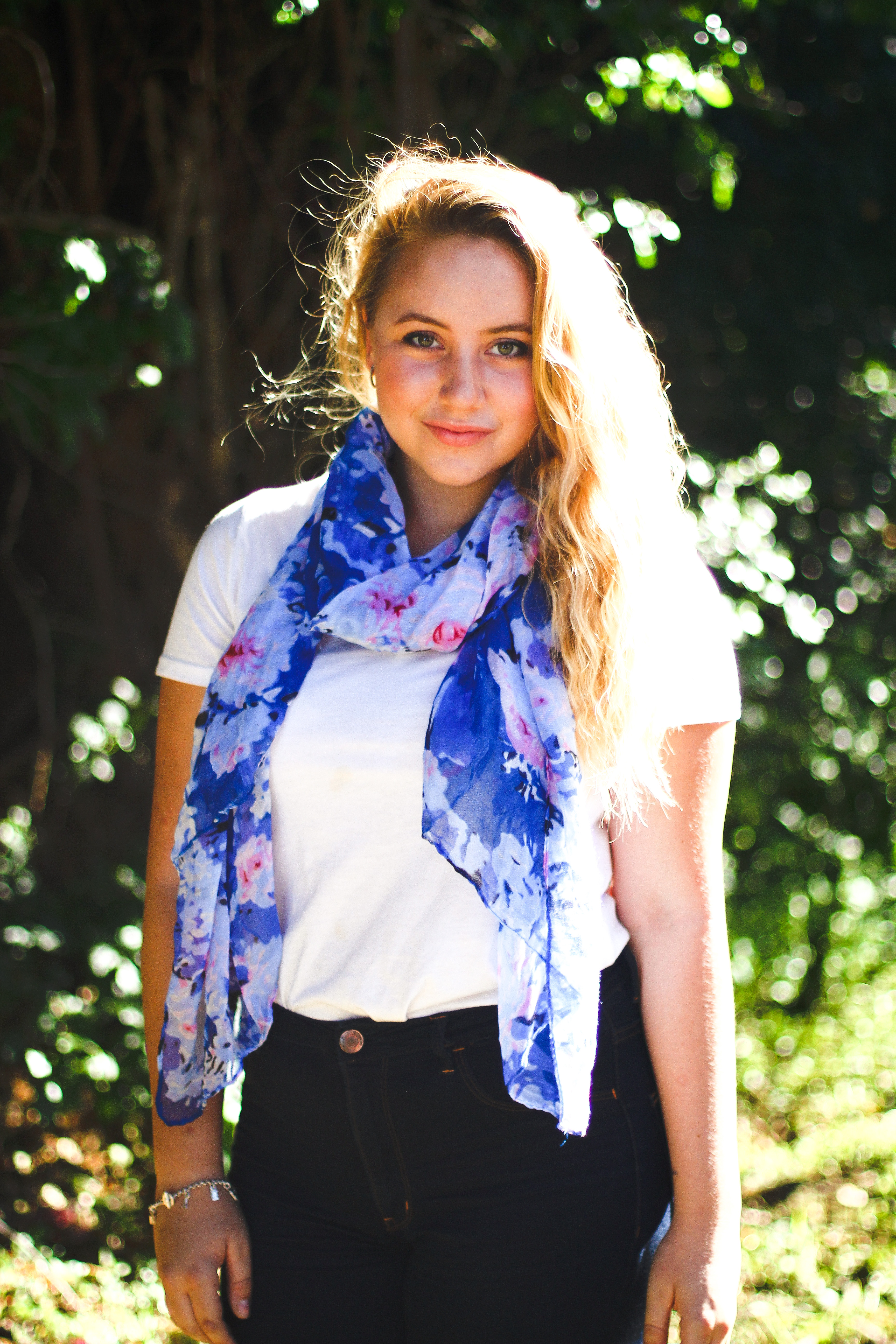 Basics are essential if you need to get ready in a hurry, so for this look I went with dark wash high waisted jeans and a white v-neck. Those two pieces would look great on their own, but the trick to amping this outfit up is a few key accessories.
First of all, the scarf! When autumn rolls around I absolutely love to bust out the scarves that I haven't touched all summer.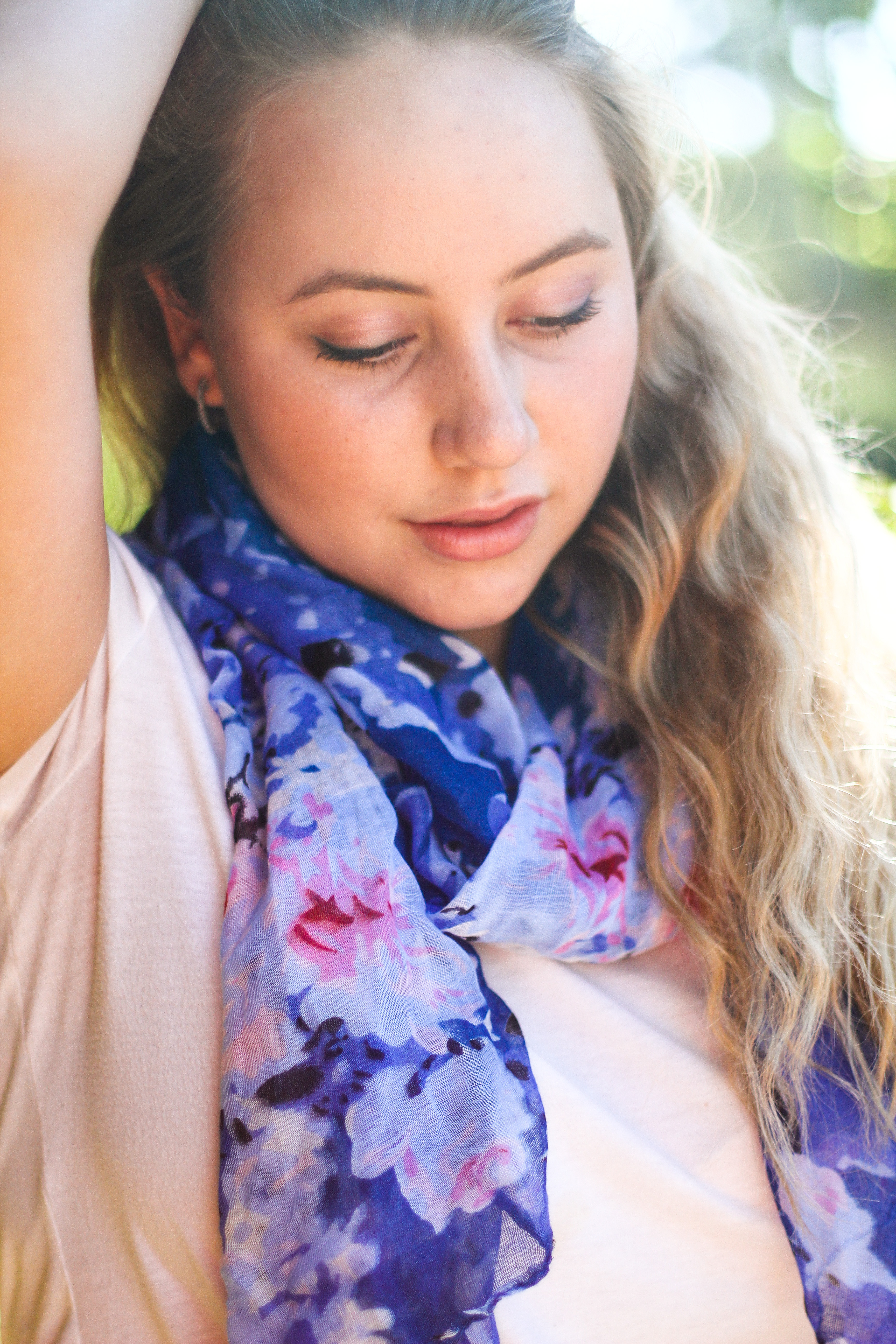 Not only does a scarf add some much needed color to the outfit, it can also be a basis for other colors in your makeup or in other accessories. Even though blue and pink aren't necessarily seasonally appropriate colors I think the colors bring some much needed brightness to the season.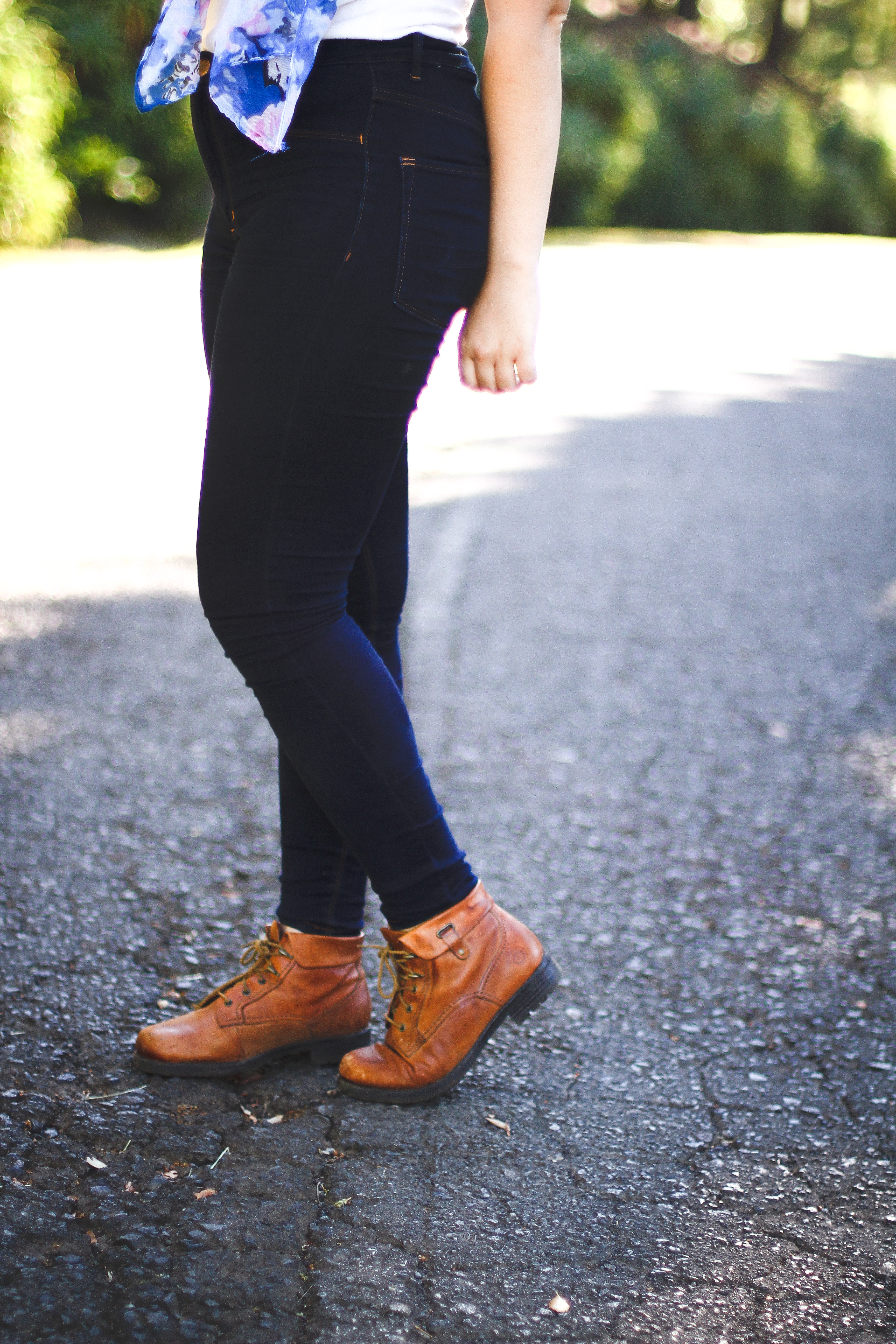 To spice up the look I added my favorite boots. I think the rich color of the boots brings warmth to the outfit and you can always wear them with some fuzzy socks if it's already cold outside.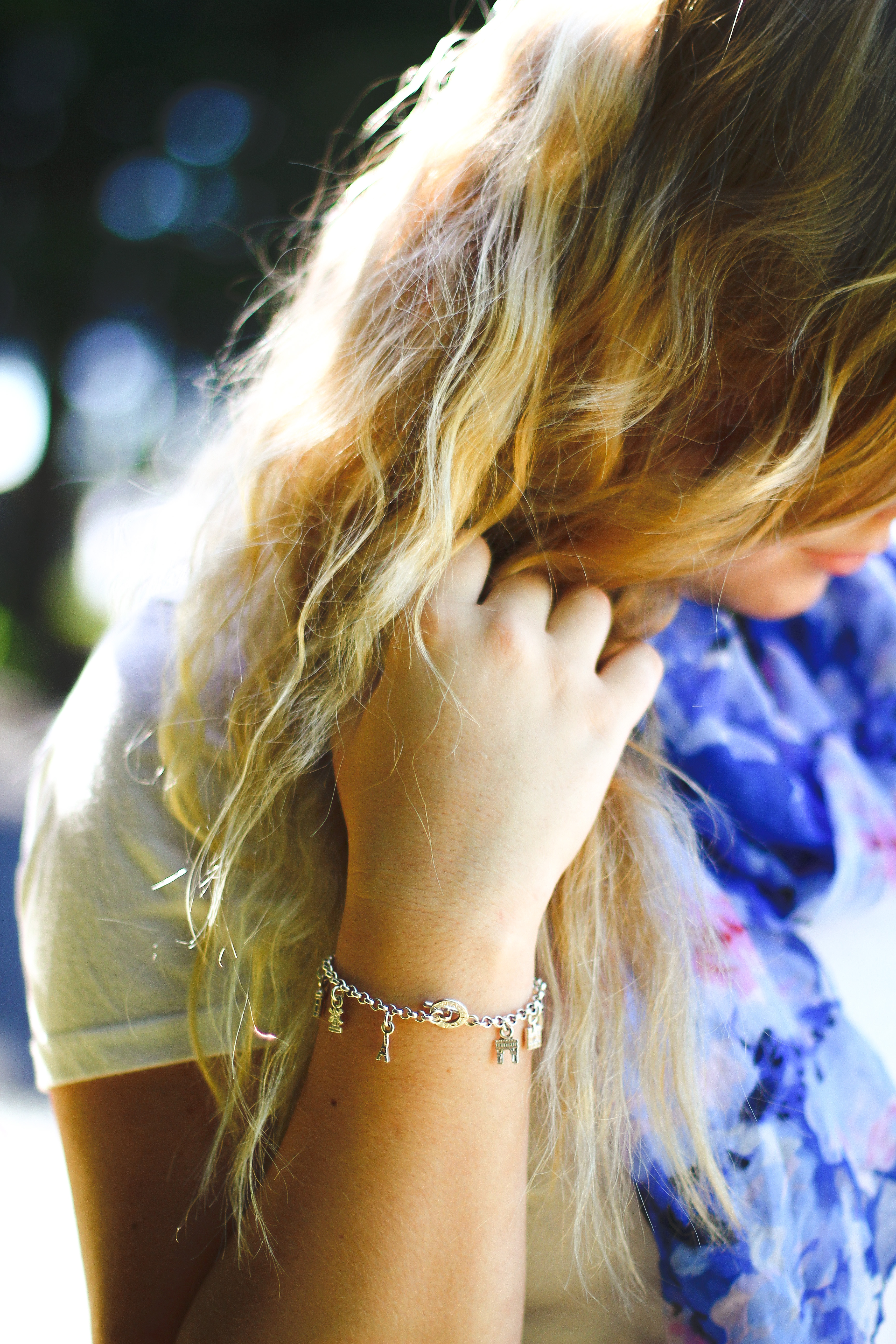 In terms of jewelry I kept it simple. When I'm in a hurry I hardly ever remember to put on jewelry so I like to keep my jewelry out in the open to remind myself. This particular morning I chose to only wear a small silver charm bracelet and stay away from necklaces. Don't get me wrong, scarves and necklaces do go well together and I encourage you to try to style your scarf as creatively as you'd like.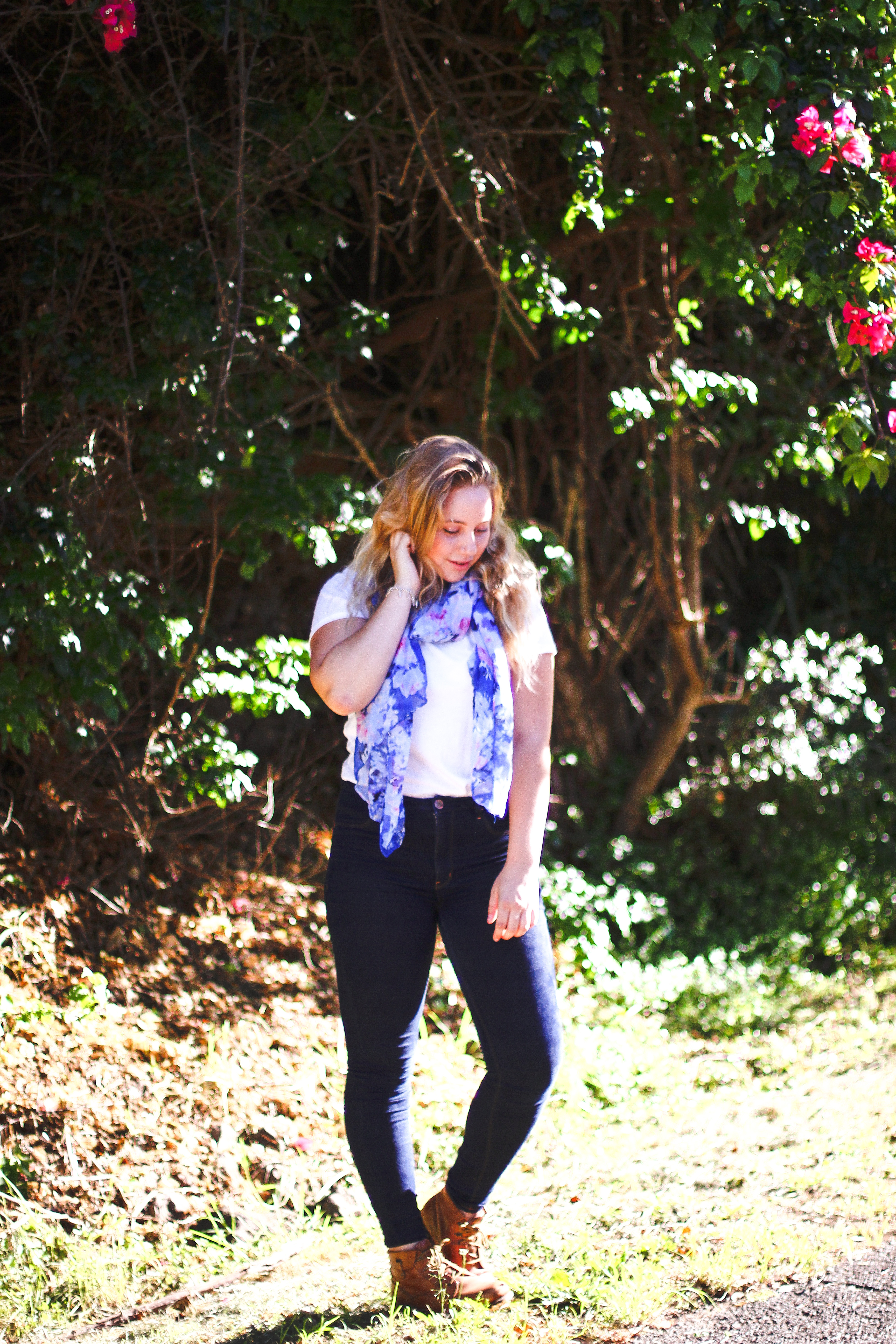 Overall, the outfit is comfortable, casual, and simple, and there are so many variations to this outfit that you'll never get bored. Just don't forget to keep it simple and trust me, you'll look great.
Top: TARGET
Find it here
Jeans: AMERICAN EAGLE OUTFITTERS
Find them here
Boots: EARTH SPIRIT (no longer sold)
Find similar ones here or here
Scarf: FOREVER 21 (no longer sold)
Find similar ones here, here, or here
Bracelet: Unknown
Find similar ones here, here, or build your own here
Photography by Elyse Fujioka
Check out more of her photography on pixieset and on tumblr